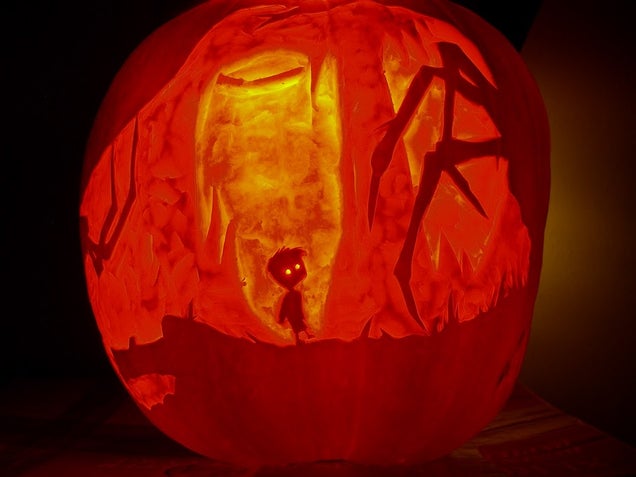 S
With Halloween just around the corner, what better time is there to take a look at some of the best gaming-related pumpkins out there this year?
I'm sure by now most of you have gotten a chance to cut into a defenseless pumpkin, if you're into such things, and so I bring you the cream of the carved crop!
The fantastic Limbo carving you see above was the work of reader Dennis Cwik. Well done!
Click through the gallery to see the rest of the great submissions from Kotaku's readers and other places on the web. Enjoy!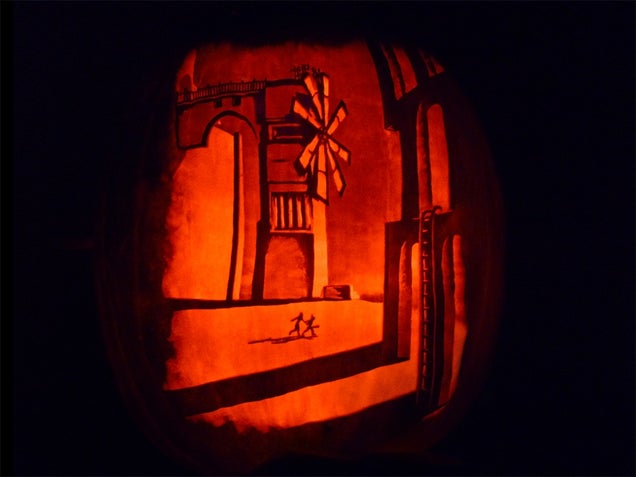 S
This beautiful ICO pumpkin is from DeviantArt user ceemdee! Check out more of his carving work here.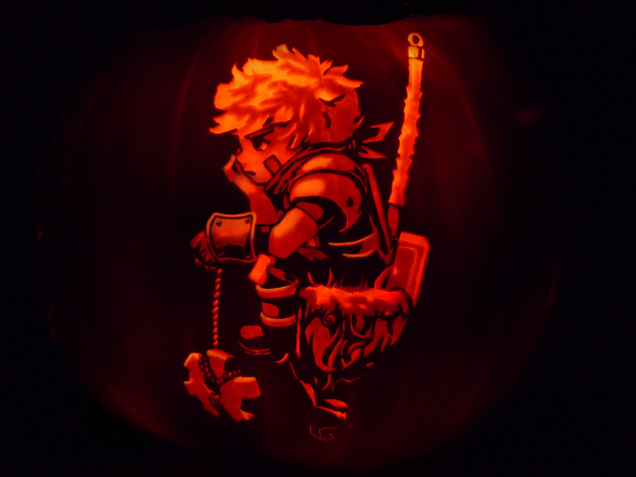 S
Bastion is represented amazingly in this carving, also from ceemdee.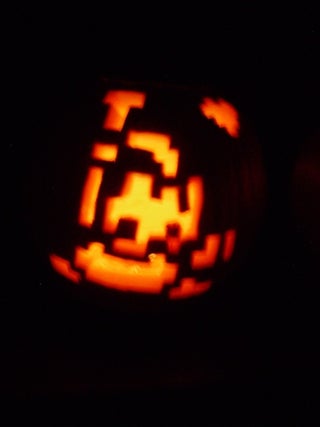 S
The hero of time is looking good in this submission from reader Sli189.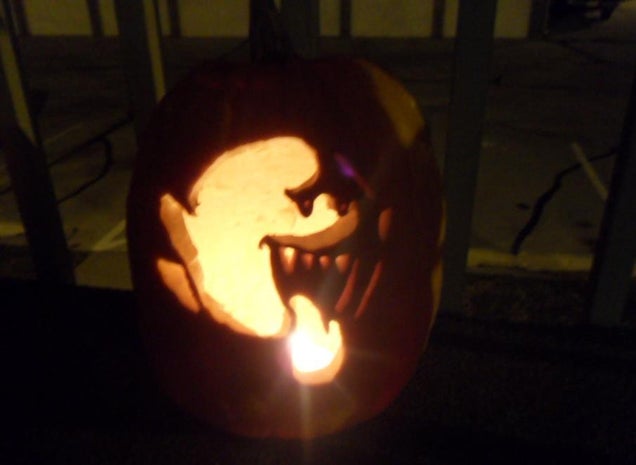 S
Commenter buttersstotch's lovely Boo carving.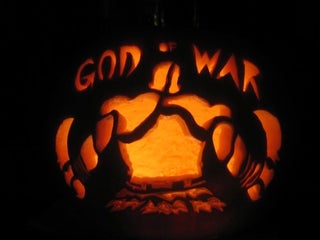 S
Reader colewheeler submitted 2 well-carved pumpkins to us, this is the first!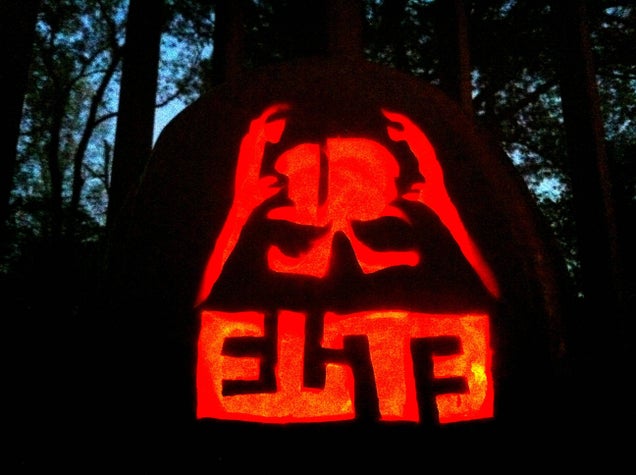 S
This is colewheeler's second pumpkin, good work!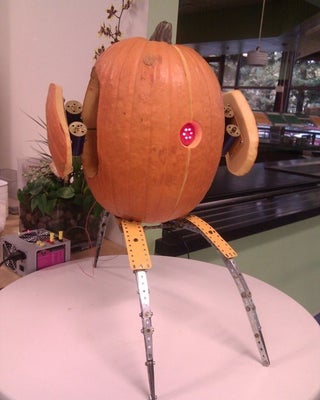 S
Neil Fraser brings us his amazing work on a Portal sentry pumpkin.
Reader Justin Perkins tipped us his video of this great wraparound Left 4 Dead scene, that you can only fully appreciate in motion.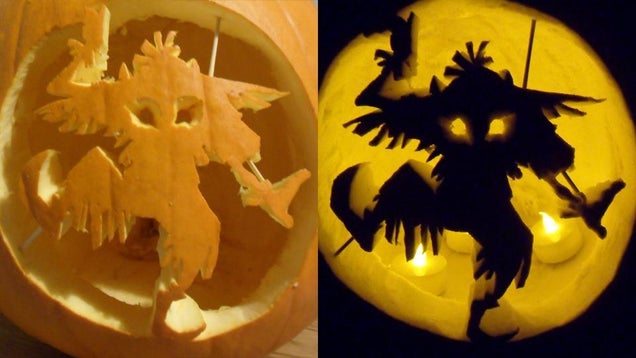 S
A very fine carving by the humble commenter Luckybaka.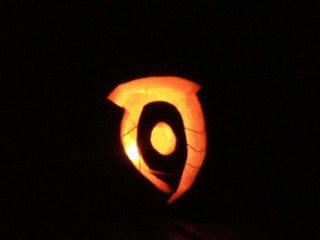 S
An Oblivion homage from commenter MasonL87. The official TES Twitter retweeted the picture, neat!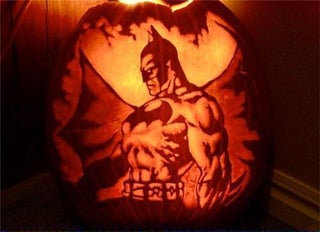 S
This carving, originally seen on Superheroes Memebase, was tipped to us by commenter Allegedman. Great carving.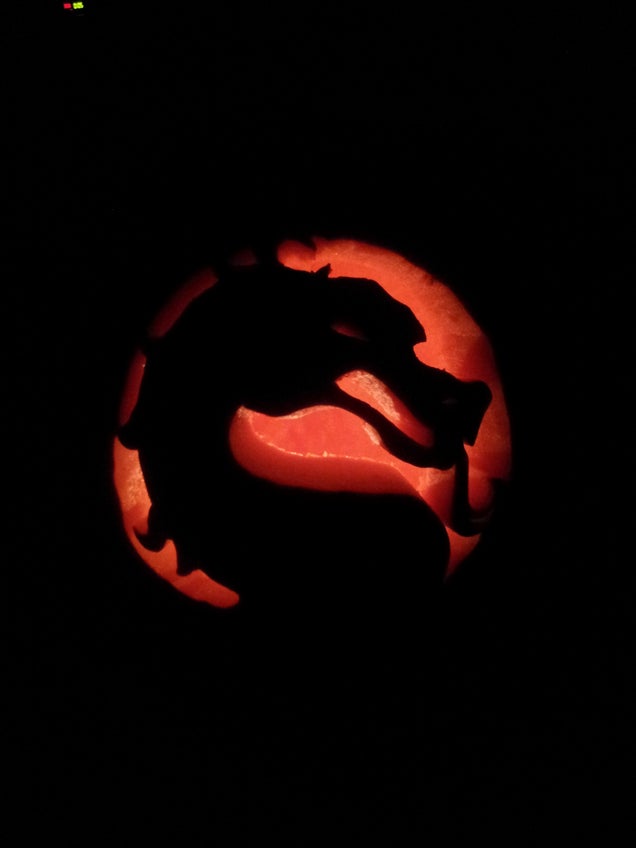 S
Commenter Frenzied Muffin represented Mortal Kombat with this good carving.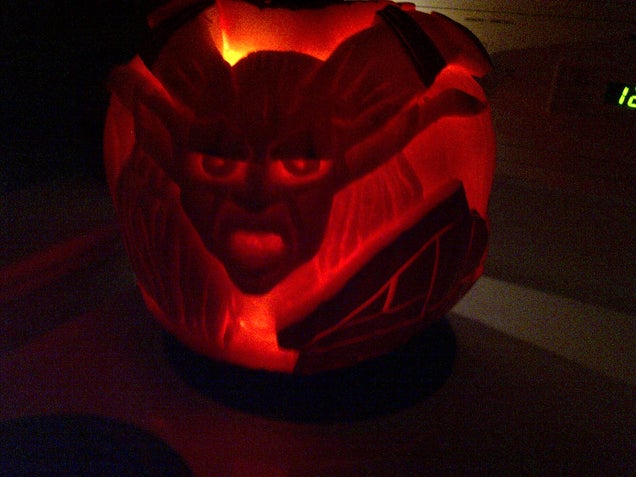 S
Dragon Age 2 Arishok carving done by Flickr user JimmyNice for Bioware's contest.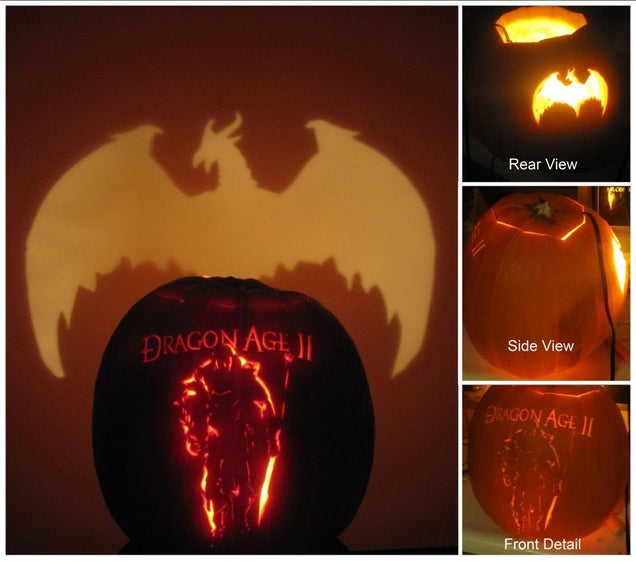 S
Another entry to Bioware's contest, this Dragon Age 2 carving by Maddoghoek is splendid.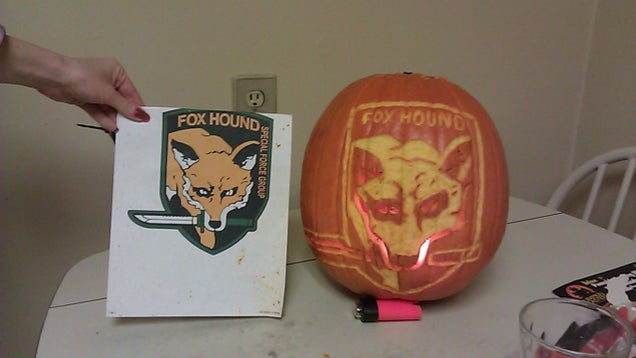 S
Reader justagigilo85 showed us the product of his hard work.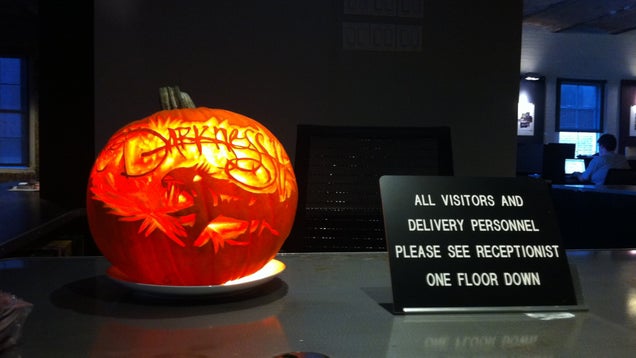 S
An official The Darkness pumpkin, given to us by 2K Games.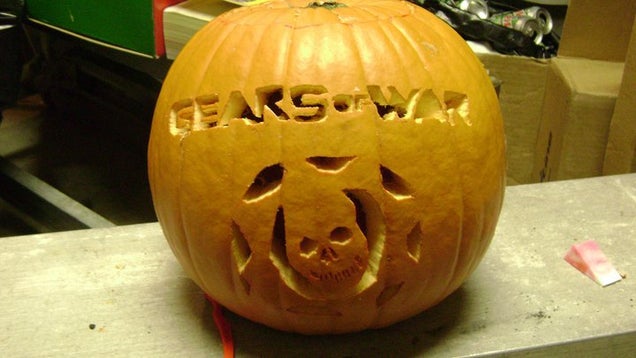 S
A nice-looking Gears of War pumpkin from commenter Thekillerichi.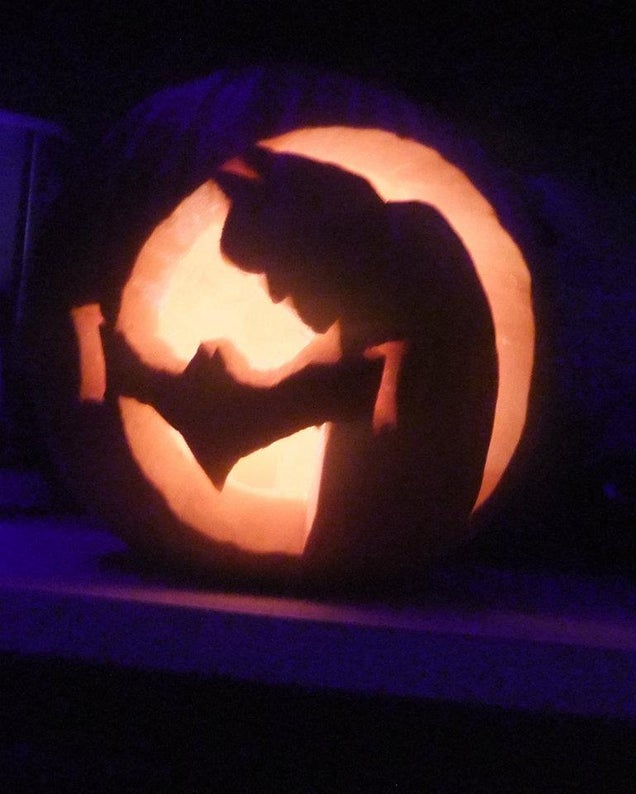 S
Another Batman entry from commenter darkeagle5601.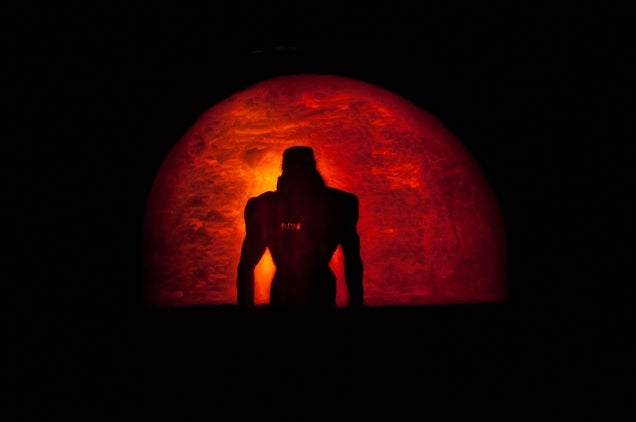 S
Another entry for Bioware's contest from Kayla Wood, celebrating Mass Effect.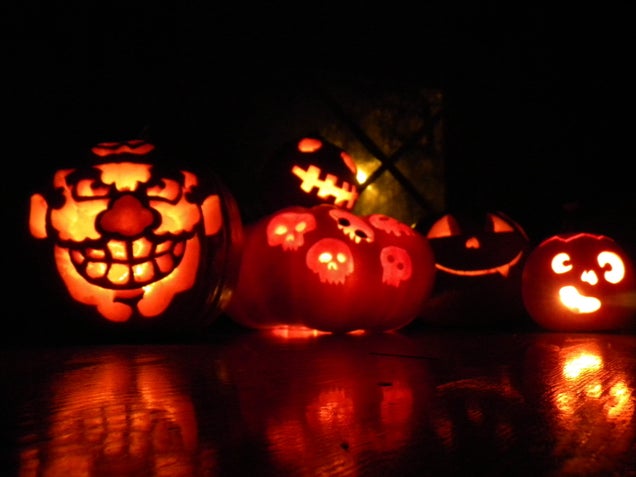 S
Commenter HateBit shows off his Wario carving, along with the rest of his family's work.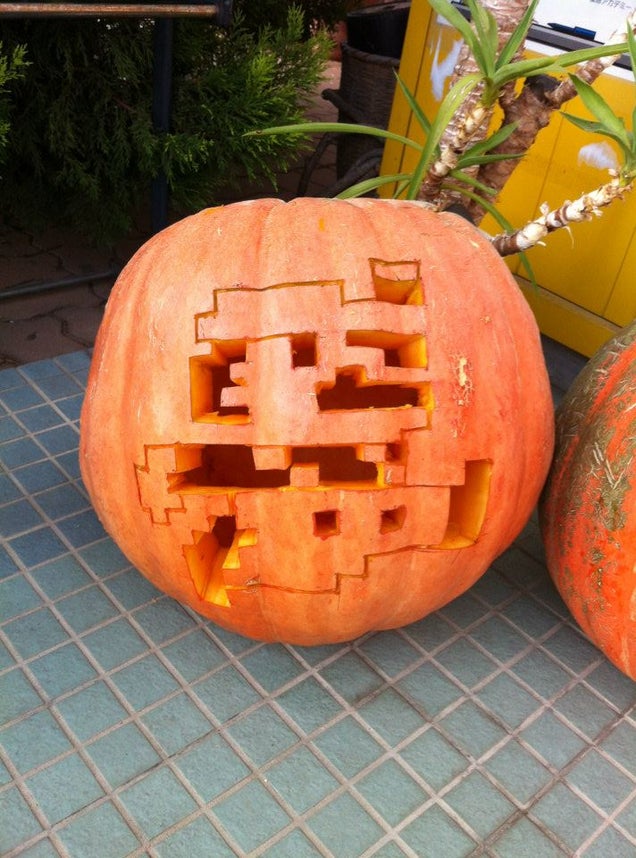 S
Reader Kristian James tipped us his work on a Mario carving, nice!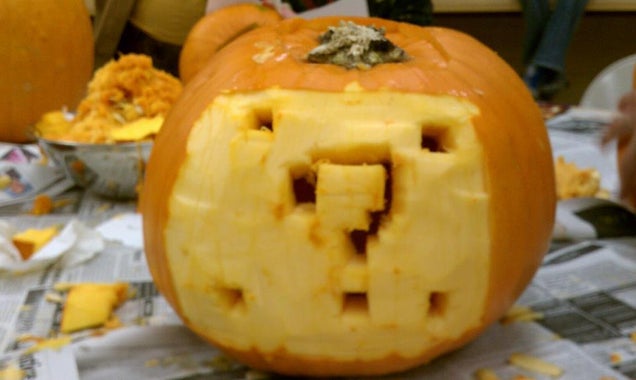 S
Another Mario entry from commenter VexOrg.