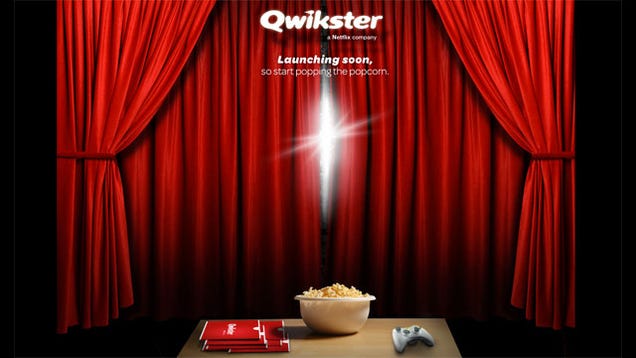 No word yet in Netflix's ongoing quest to change things up and, possibly, add video game rentals to their offered services. First the company announced that it was splitting in two, moving its disc-based rental service to a new company called Qwikster before reversing course and killing the whole idea.
This may or may not have had anything to do with the spectacularly goofy pre-existing "Qwikster" Twitter account (Which is here!)
When they cancelled Qwikster, Netflix backed off their promises of a video game rental service. Gamasutra reports that on a investor phone call today, Netflix remained vague about their plans for a game service.
"We have yet to decide whether or not to offer video game discs," said Netflix CEO Reed Hastings.
Oh, well. It'd be nice to see this happen, but I'm not holding my breath.
[Update: I had been misspelling Qwikster! Aaaand that explains so much.]
Netflix Still Undecided on Game Rentals [Gamasutra]
---