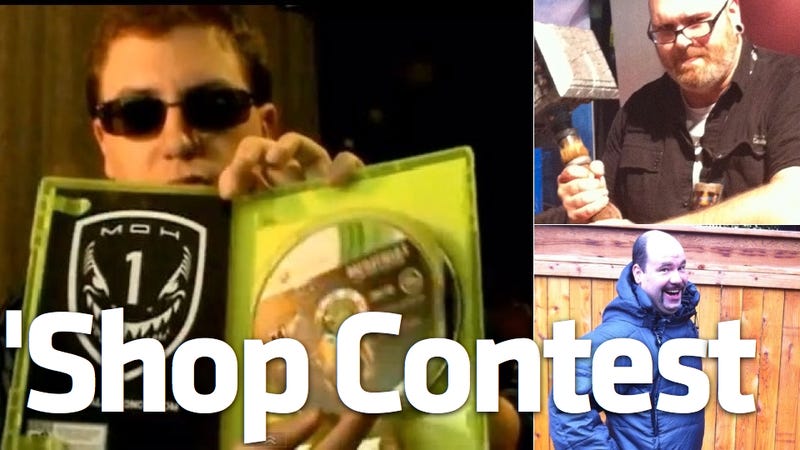 So, yeah, the infamous wheelbarrow picture from Friday gave a lot of you premature 'shopulation. I figure this is as good a time as any to try something I've been saving for a rainy day: the wild card weekend.
In the more than 18 months we've had the 'Shop Contest I've refrained from making Kotaku staffers the main subject, because I don't want this to seem like we're rigging it for our vanity. That hasn't stopped all-stars from including us, typically Crecente, from time to time. My review of the Selk'Bag 4G Lite on Friday is a bit of a different case. That is a funny photo of me with the wheelbarrow, and I'll give you the original to fool around with.
In addition to that, I'll give you two more: Mr. Shady Shades unboxing the Battlefield 3 Limited Edition, and Fahey wielding the Doomhammer at Blizzcon.