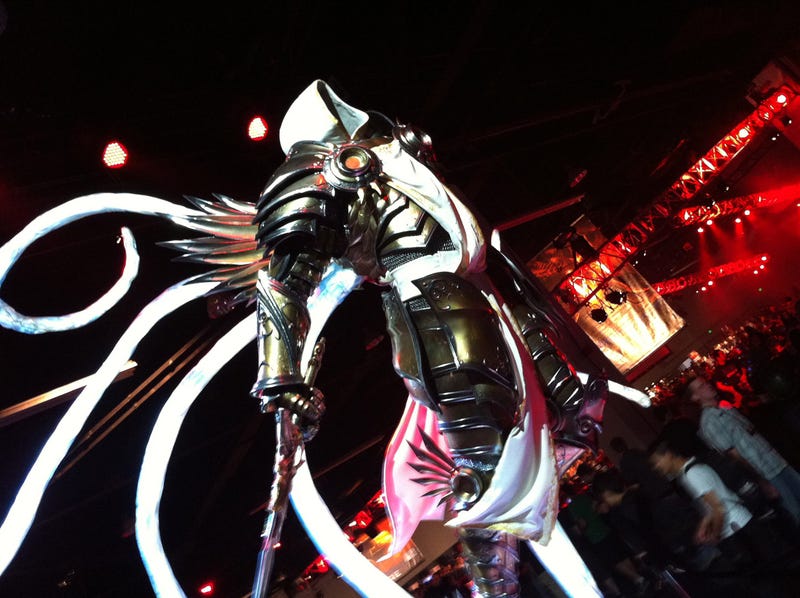 Nothing starts the day like a heaping helping of the Angel of Justice, the latest extravagant character statue to grace to floor of Blizzard's annual celebration of itself. It's part of this complete breakfast!
Which complete breakfast? I don't know, but I assume there's orange juice and toast involved, complete with perfectly square pat of butter. And possibly evil.
With his sexy glowing tendrils and his lifelike suit of shiny armor, the statue version of Diablo's Tyrael drives home the mini of the one in BlizzCon's swag bag this year. One day in the far future when Blizzard finally closes its doors, some employee is going to have a hell of a time trying to fit this in their Prius.