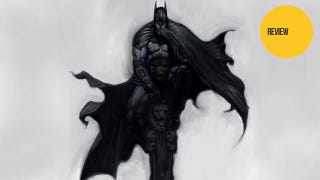 Batman: Arkham City, like other Game of the Year contenders that are in its league, should be praised both for what it does as a video game and what it does for video games.
It descends, evolved, from video game classics like Super Mario and Metal Gear. It offers some of the most exciting and exhilarating opportunities for combat and stealth that a person can encounter with a controller in hand.
The game is rich with interesting choices for the player to make—many of them in a split second as you figure out which thug to counter-punch next in a 10-on-1 brawl or which building ledge to grapple from a mid-air dive as you race to rescue a hostage in the game's titular prison city. You'll be making decisions each time you try to solve the Riddler's 400 vexing treasure hunts. This abundance of interesting choices is a quality I expect in any good game. It's a standard by which so many Facebook games fall short and for which I believe those who love the likes of Arkham City consciously or unconsciously crave.
Beyond games, Arkham City is a digital argument that it is the best Batman thing of the last few years. It dares to be better than the comics from which the character sprang and better than the blockbuster movies. And yet it then winds up having to answer for what video games do with someone else's fiction, a question it mostly has good responses to, but not always.
In its ability to immerse its audience in Batman's amazing world, the video game is unmatched. Even the best Batman comics writer says the Arkham Batman video games made by Rocksteady Studios are the preeminent modern Batman experience.