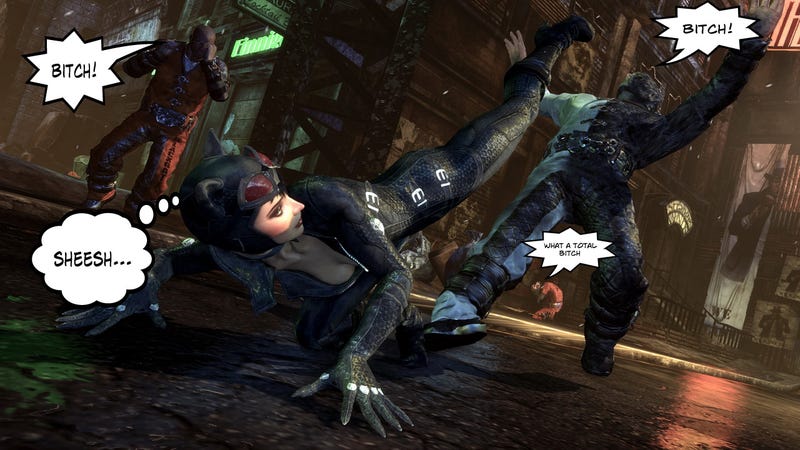 Batman: Arkham City is a mature game. I know it's rated "T for Teen," but that doesn't mean it's not for grown-ups—it features some really dark content. Torture, serial murder of innocent people, gleefully sadistic violence, lots of sexual and rape innuendo, and some surprisingly salty language. Arkham Asylum went to some dark places, but Arkham City is an order of magnitude darker.
It's bracing, and at times very bold—bad stuff happens in Arkham City, and Batman is caught up in the middle of it. But of all the spicy stuff in the game, one thing has really stuck out to me: the male villains' fixation on referring to the female characters as "bitch."
It starts at the very beginning of the game, when players (who have downloaded the Catwoman content) assume the role of Catwoman. I noticed that characters almost universally referred to her as "bitch." I went back through the Catwoman missions and recorded some lines.