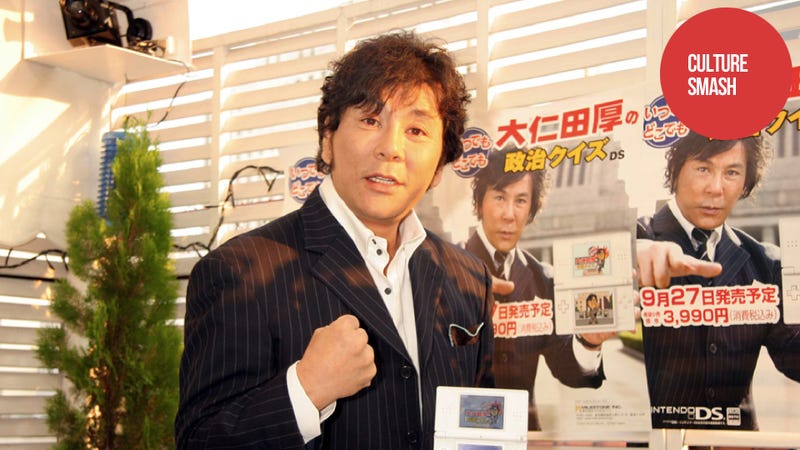 One thing I've never understood is why people care what others do with their fellow consenting adults. Unless it, say, wrecks their home. Yet, people do care, especially who their politicians are bonking.
In September, just as politician Dominique Strauss-Kahn was cleared of a sex scandal, Reuters released a study on which nation was the most tolerant towards such scandals involving celebrities and politicians.
Coming in at number one was Mexico, where 57 percent of people surveyed would be either very likely or somewhat likely to tolerate those involved in the scandals. Number two was Belgium at 55 percent, and number three was the United States at 48 percent.
Japan was the least tolerant of sexual indiscretions of its celebrities and politicians. The country does appear to give male entertainers more room to play around. Take Beat Takeshi, who got in a motorcycle accident while visiting his mistress. The accident left Takeshi with a partly paralyzed face—something that probably helped the country to forgive him. Politicians in Japan, like in many countries, aren't usually forgiven as easily. Case in point: Atsushi Onita.
Professional wrestler Atsushi Onita is the father of Japanese death match wrestling. During the 1980s and 90s, Onita thrilled fans with his in-ring antics. But by the late 1990s, he was itching for something new.
Onita, a high school drop out, got his diploma and ran for political office. In wrestling-crazy Japan, Onita won in 2001, earning a seat as a representative in the Liberal Democratic Party. As a politician, Onita went on a humanitarian mission in Afghanistan, where he entertained small children by creating a make-shift ring and showing off some moves.