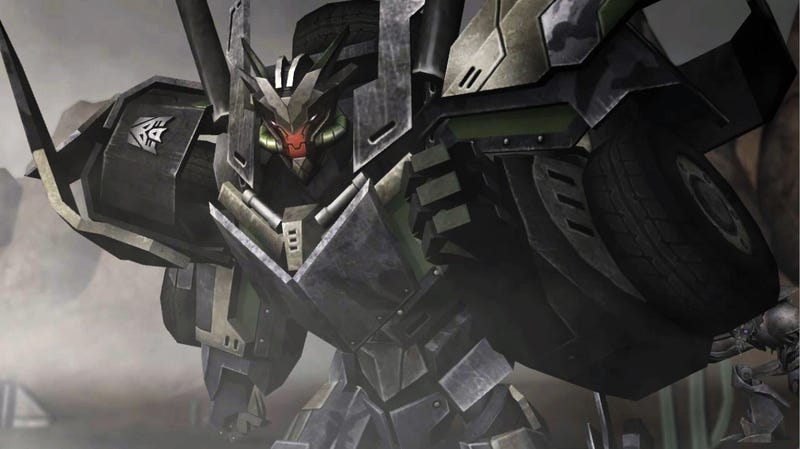 We're getting a massively multiplayer Transformers game next year—a free one—and now we finally have a hint of what it'll look like.
After eating some free sushi and looking at some tiny Star Wars figurines at a fancy hotel in midtown New York tonight, I was told that the developers of Transformers Universe were finally ready to show a little bit of their game, making me the fifth or sixth person outside of their studio, they claimed, to ever see anything of this game. Now you get to be the seventh (or so).
The Transformers people didn't show me much, alas. I saw a trailer, stills of which you can see here. The trailer doesn't show real gameplay, but the developers say the character models are indicative of what the graphics of the game will look like. After watching the trailer, the developers and I talked about the game, so let me paint you a word picture (word screenshot?) of what kind of Transformers MMO we're getting next year.
(Click through the thumbnails in this story to see stills of the debut trailer for Transformers Universe along with characters sketches.)
Before today, all I knew was that the people making Transformers Universe are Jagex, the folks behind the massively successful online game Runescape.