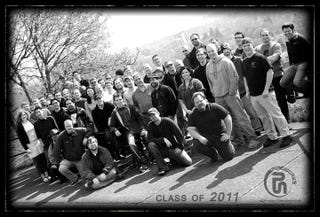 Robert Daly, the head of Deadliest Warrior: The Game developer Pipeworks Software, today resigned from his position, saying he regrets misleading others into thinking that he was a Green Beret.
Daly, who has also appeared on the television show Deadliest Warrior as a former Green Beret, said he will no longer be on the show either.
"I utterly regret that I have misrepresented my role by creating the impression that I was a "Green Beret,'" Daly wrote on a website dedicated to former special forces soldiers. "I have nothing but the utmost respect for the Green Berets and my fellow servicemen, and I respectfully apologize to the Special Forces community."
The announcement was made on the ProfessionalSoldiers.com website but the site's owner confirmed it as legitimate. It comes a week after the Professional Soldiers site reported that Daly was misleading the public about his experiences as a soldier.