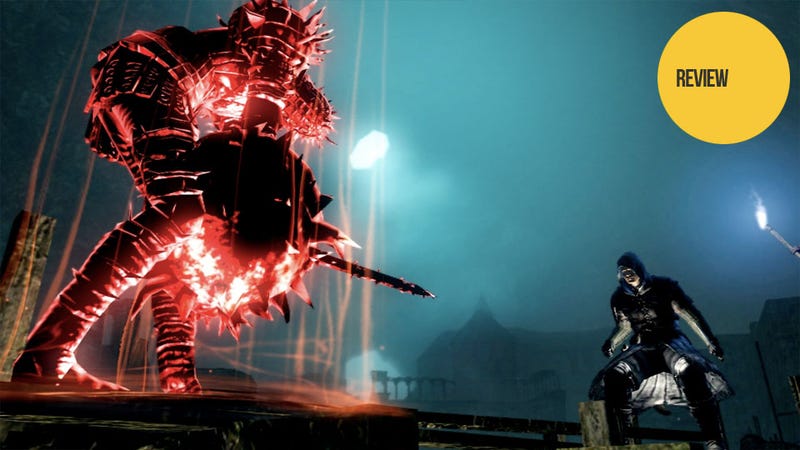 There's a moment early in Demon's Souls, immediately following the game's first major battle, in which the player must sprint from one end of a castle bridge to another. The looming Red Dragon of Boletarian Palace repeatedly strafes that cobblestone walkway with a fiery blast of breath, an attack that will easily decimate a young, inexperienced player.
Sprinting your way past the Red Dragon simply requires a basic sense of timing combined with the faith that you'll outrun the flames. There were times during my multiple interactions with that dragon when I could almost feel the flames licking at my warrior's heels, inches away from destruction.
There's an equivalent moment in Dark Souls—again after besting one of the first major demons players encounter. This time, however, they're asked to run into the flames, toward pain and suffering, not away from it. It's almost a guarantee that, this time, they'll be burned alive at the hands of Dark Souls' version of the red dragon, a demon named Hellkite, losing whatever souls they've amassed making it this far. That's by design, of course.
Consider Dark Souls somewhat kind then for letting you know what kind of game it is early: substantially more difficult and demanding than its inspiration, asking the player to risk even more for even greater rewards.
Dark Souls players (at least the ones who haven't read my advice for beginners) may learn of this game's increased difficulty earlier than that run-in with Hellkite. Near the game's opening area, a bonfire at which the kingdom of Lordran's still-human refugees gather, they'll face incredibly powerful enemies with the power to kill them instantly.