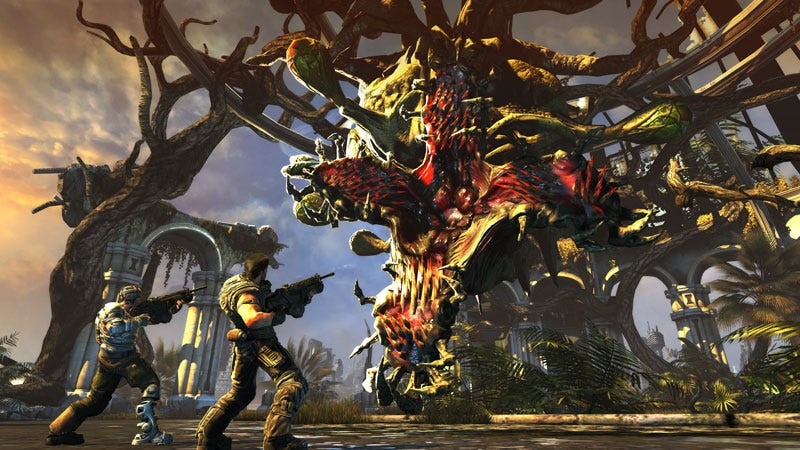 Bulletstorm, released in February, is probably still 2011's most foul-mouthed game. It may be 2012's most foul-mouthed game, too. It popularized the term "dicktits" after all.
Adrian Chmielarz, the creative director at Poland-based People Can Fly, tells the latest edition of Game Developer magazine that he didn't know just how much swearing was going on until he read its Polish translation at the end of the game's development..
Chmielarz said hearing "I will kill your dick," and many other profane, vulgar and obscene words in its fratboy lexicon, had next to no impact because they were being said in a foreign language. "Being Polish, all the strong language in Bulletstorm was just exotic and fun to us," he told Game Developer.