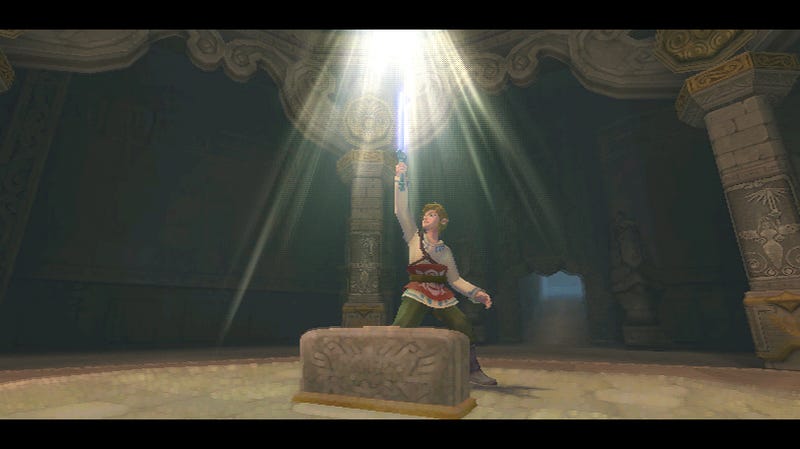 November's The Legend of Zelda: Skyward Sword looks almost nothing like the old Nintendo Entertainment System Zelda II, but now that I've finished the new Wii game's first dungeon, I can say that, folks, after more than 20 years, the wait is over. We can finally call a Zelda a role-playing game again.
The last time I think the Zelda series deserved to be called an RPG was in 1989, maybe 1990, when I was playing Zelda II in my parent's house, black Nintendo player's guide at my side.
When 13-year-old me played that second-ever Zelda game, I was experiencing an installment of the series that wasn't just about exploration and combat, puzzle-filled dungeons and doing exciting things while great video game music played. I was playing a Zelda that was also about math—about stats!—and allowed for some decision-making that might make my Link, hero of Zelda, a little different than yours. I was playing a Zelda I'd call an RPG.
(Check out the game's new screenshots and two videos that hit today.)