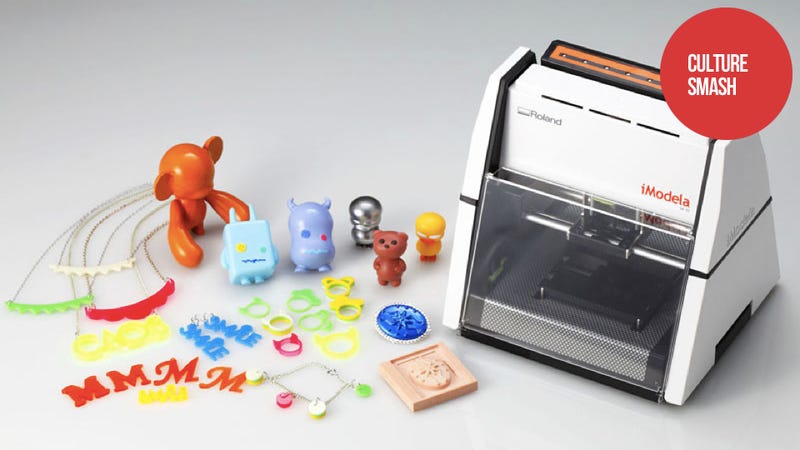 Sick of buying action figures? Don't like what others design? You could always make customized figures from bits and bobs of other toys as well as your own elbow grease.
Or, you know, you could just print them out.
Two things: One, 3D printers are not new, and two, they are not usually affordable. Japan-based industrial company Roland DG is changing that with the iModela iM-01, a desktop 3D printer. Well, sort of.
According to Roland, the iModela can mill wax, foam, balsa wood, and plastic via PC software that allows you to design original 3D models or download them. The puppy connects to your PC via USB.
The iModela is the latest in a string of products—like 3D CG model Quma—which are aimed at armchair creative types.