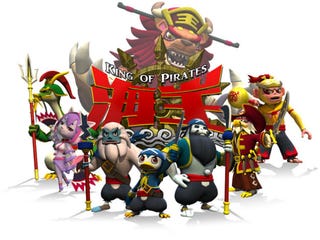 Keiji Inafune, former Mega-Man producer and Dead Rising designer, is hard at work on a new title. It's called Kaio: King of Pirates and it's for the Nintendo 3DS. It stars a penguin pirate.
Inafune will be taking director duties. King of Pirates is a mix of pirates and Sangokushi. It's an action role-playing game, and it's aimed at kids.
This isn't Inafune's first post-Capcom project, but it is his first console title. He is already working on a couple social games.