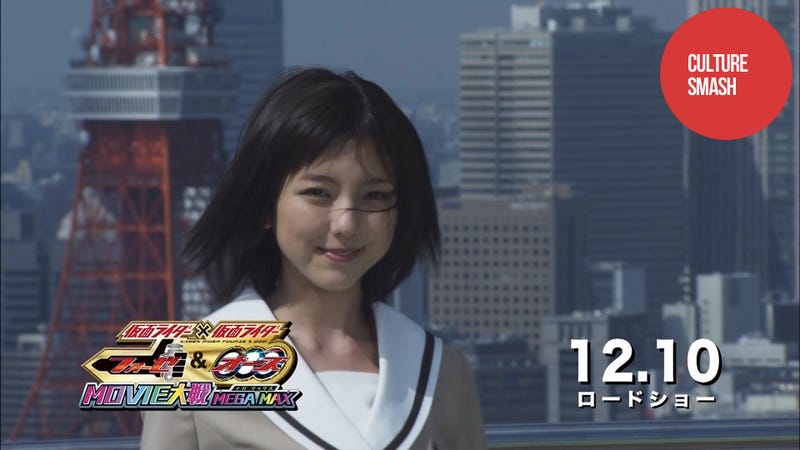 Ever since Kamen Rider first fired up his motorcycle over forty years ago and kicked evil Shocker ass, one thing has been missing: a pleated-skirt and sailor-suit-wearing rider. That will change.
Kamen Rider is a tokusatsu series that debuted in the early 1970s. It's since spun off movies, toys, and video games.
This December, Kamen Rider will get its first schoolgirl rider, played by popstar Erina Mano, in upcoming flick Kamen Rider × Kamen Rider Fourze & OOO: Movie War Megamax. The 20-year-old Mano first got her start in Morning Musume's talent agency.