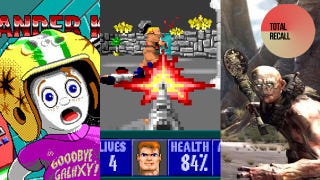 It's not every day you get to play a new id game. If you're not counting iPhone games (and we're not counting iPhone games) or re-releases, the last new title the studio released was Doom 3. And that was in 2004.
So this week's release of post-apocalyptic buggy death simulator RAGE is something to be treasured, whether it ends up a triumph or something...less triumphant.
Given the fact that id has been around for twenty years now, and in that time has released some of the best games ever made, I figured today was as good a time as any to look back on them.