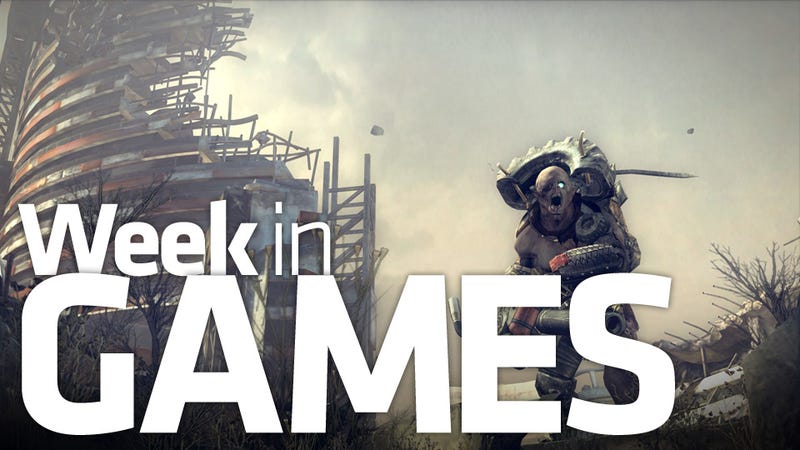 A jampacked Tuesday gives the core gamer Rage and Dark Souls. Sports fans get NBA 2K12 and loyal webheads will see Spider-Man: Edge of Time.
Today
• Tetris Axis (3DS)
Tuesday
• Dark Souls (PS3, 360)—The successor to From Software's uncompromisingly challenging Demon's Souls sends Xbox 360 gamers to hell and back for the first time.
• NBA 2K12 (PC, PS2, PS3, PSP, Wii, 360)—Thirty-four of the greatest and most memorable teams in NBA history and many more of the league's most iconic players highlight this year's edition of 2K Sports' award-winning franchise.
• Rage (PC, PS3, 360)—Fight for survival among the wastelands of an Earth shattered by an asteroid in id Software's action-adventure epic.
• Spider-Man: Edge of Time (3DS, DS, PS3, Wii, 360)—Spider-Man's future and present-day selves must work together in Activision's superhero brawler.