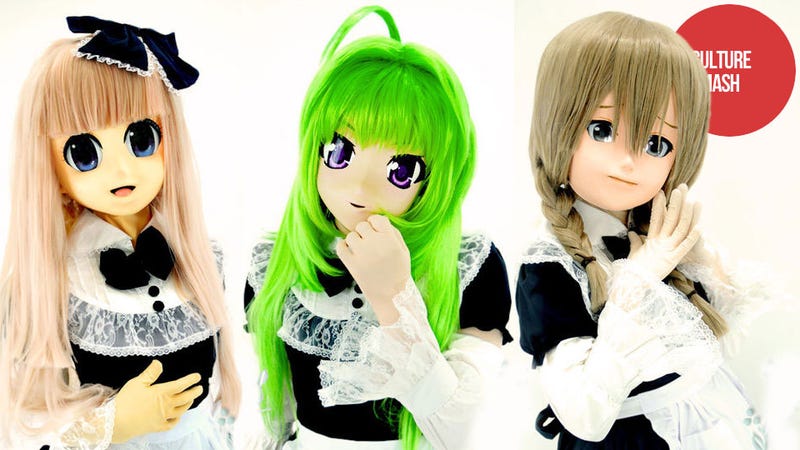 Maid cafes are a dime a dozen in Tokyo geek mecca Akihabara. They're totally normal. Cafe t.t.t. might be in Akihabara, but it's zip codes are way from normal.
Cafe t.t.t. is a kigurumi cafe. Literally, "Kigurumi" is a mash of the Japanese word "kiru" ("to wear") and "nuigurumi" ("plush toy"). In kigurumi cosplay, people—often men—don full body suits and cover their head with anime style masks, bringing 2D drawings into our 3D world.
That's why kigurumi is often cross-dressing. Nothing wrong with that, I guess!