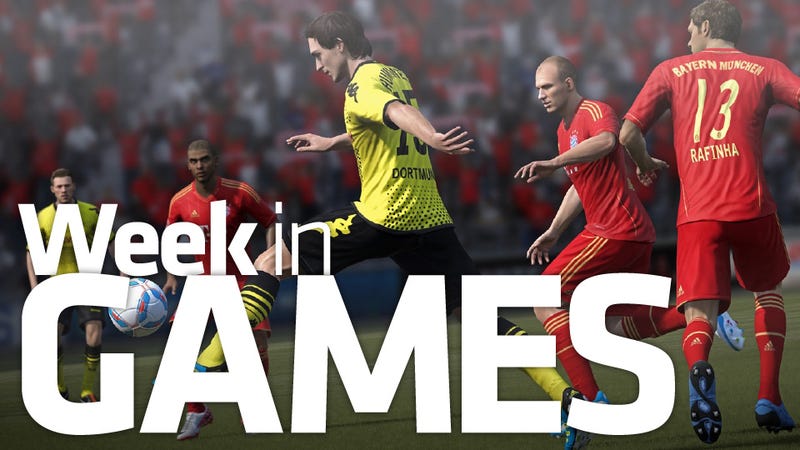 EA Sports' FIFA 12 highlights this release week (Tuesday in North America, Thursday and Friday in Europe) along with Konami's Pro Evolution Soccer 2011. Not diggin' sports? X-Men: Destiny, the quasi-action-RPG by Silicon Knights, arrives on shelves, too.
Monday
• FIFA Soccer 12 (Wii)
Tuesday
• FIFA Soccer 12 (PC, PS2, PSP, PS3, 360) —A new precision dribbling system joins remade defending and physics in the latest issue of EA Sports' highly regarded soccer/football franchise.
• Pro Evolution Soccer 2012 (PS3, 360)—Konami's venerable football franchise adds a Teammate Control system that allows you to direct a second player during a set-piece or throw-in.
• X-Men: Destiny (DS, PS3, 360, Wii)—Become a young mutant in San Francisco and guide him or her through this brawler to the realization and use of awesome new powers.