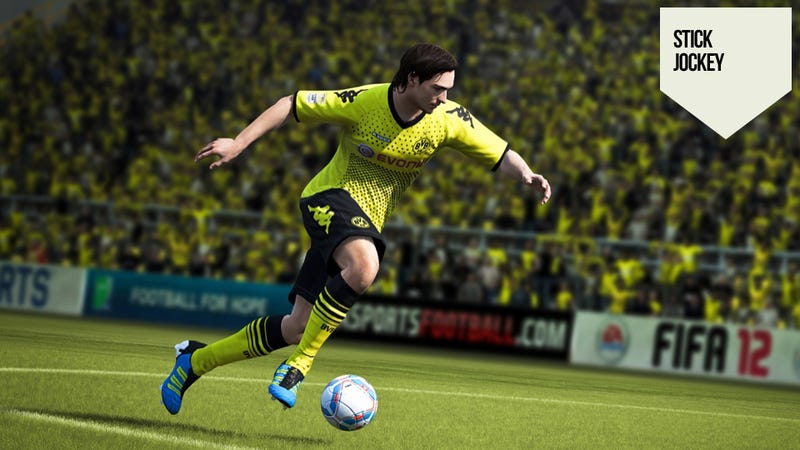 As of this writing, there are at least seven YouTube videos, all with more than 100,000 views, tracking pratfalls and slapstick glitches found in FIFA 12—the latest entry in the most acclaimed and respected sports video game series of the past three years. All of these come from regular users playing a demo version that released two weeks ago.
This had to have brought back some bad memories in Burnaby, British Columbia, where FIFA is made and where NBA Elite 11 was made. Elite released its demo version this time last year. That title was utterly derailed by an infamous glitch video that pulled maybe half of the views of this FIFA 12 compilation.
NBA Elite's blooper reel saw Andrew Bynum standing at midcourt in a T-pose. FIFA 12's has Lionel Messi hopping on one foot with a grotesquely twisted left leg, an egregious four-player dive sequence embarrassing even to Italians, and two guys who can't even get the kick off right.