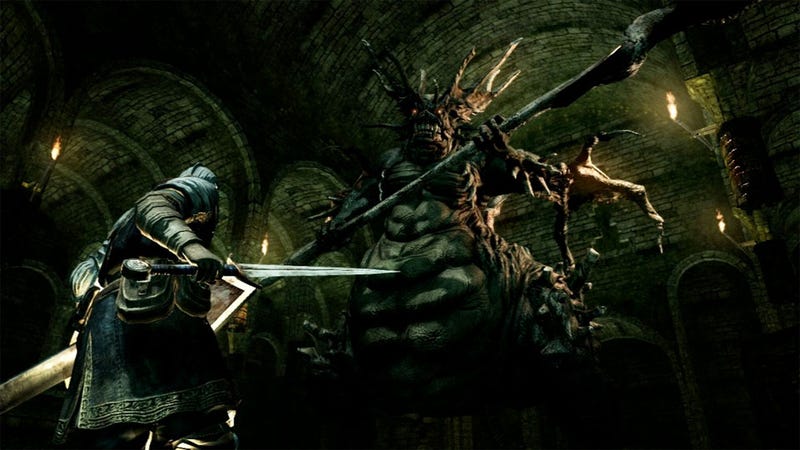 I'm now 24 hours into Dark Souls, the successor to 2009's brilliant and challenging role-playing game Demon's Souls. I have, of course, died many times in my struggle to become un-undead. I have killed a half-dozen of its major demons, explored deeply its open world, but have just barely begun to scratch its hard surface.
You've likely heard again and again that Dark Souls, like its predecessor, is an unforgiving, uniquely challenging game. It requires patience, trial and error, experimentation and—unless played observantly and very carefully—many deaths. Its rules are sometimes obtuse, often esoteric. Rather than try to drill into you just how punishing Dark Souls can often be, let's explore why it's a more difficult game than Demon's Souls. And I'll try to help explain some of Dark Souls arcane systems—Humanity, Bonfires and Hollowing—along the way.
Your first minutes in Dark Souls, after choosing a starting character class and selecting your character's "gift" from a moderately helpful selection of items will be spent in an asylum that serves as the game's tutorial. After learning the basics of combat, which are precisely Demon's Souls save for a few new lunging attacks, you'll face the the massive Asylum Demon. He's the ultimate test of your novice combat abilities, easier to defeat than his Demon's Souls counterpart Vanguard, but still an immense challenge. He recently laid waste to my Kotaku colleagues at Tokyo Game Show an impressive nine times in a row, but I managed to dispatch him on a second attempt.