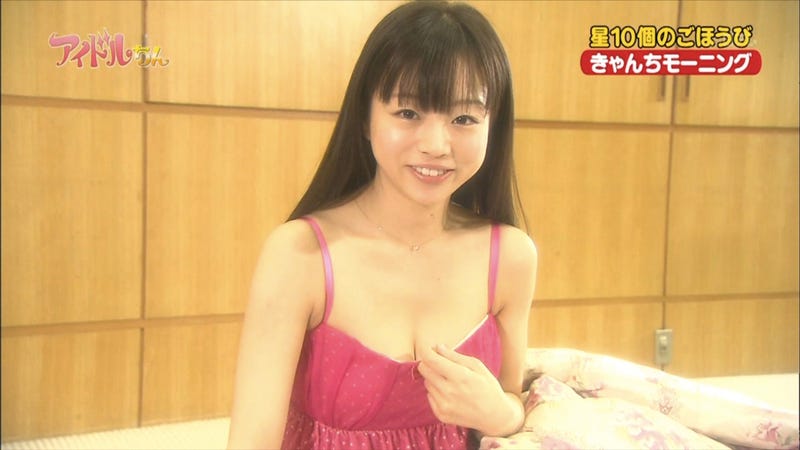 Nintendo 3DS game Senran Kagura unabashedly features boobs. Which is exactly why the game's advertising campaign also features, you guessed it, boobs.
Ample pin-ups like baby-faced Chiaki Kyan are playing through the game in promotional clips. Kyan is part of the busty idol troupe created for the game.
Kyan is famous for her love of video games and anime. She's appeared on Japan's Inside Xbox and is apparently very into first-person shooters, especially Halo. She even pens regular game columns for Japanese mags.
Today, however, she's playing through Senran Kagura. Dressed as a schoolgirl. Halo, this ain't.
(Top photo: アイドルちん | NTV)
---