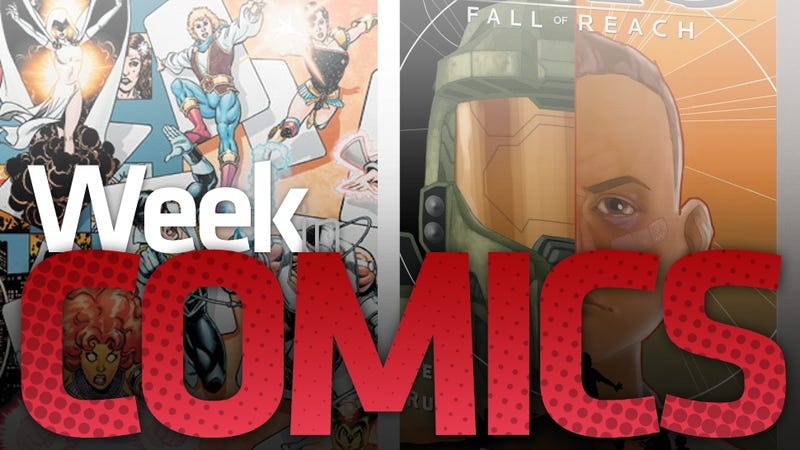 Each Wednesday brings new comics worth reading. Some of them are about video games. This month, a lot of them are new DC super-hero comics, since that company is re-launching everything. Read on for recommendations of this week's best stuff and for my capsule reviews of DC's second wave of new books...
Comics You Should Consider Buying (from comics shops)
Batman #1 This is one of a batch of notable new DC books this week, as their month-long reboot rolls on. Batman stands out because it is written by rising star Scott Snyder and drawn by long-time Spawn artist Greg Capullo. Other potential winners are 100 Bullets writer Brian Azzarello's horror take on Wonder Woman, the renumbered Green Lantern Corps and writer Tony Bedard's Blue Beetle, but only the new Catwoman features Batman having sex with Catwoman, while they wear their costumes.