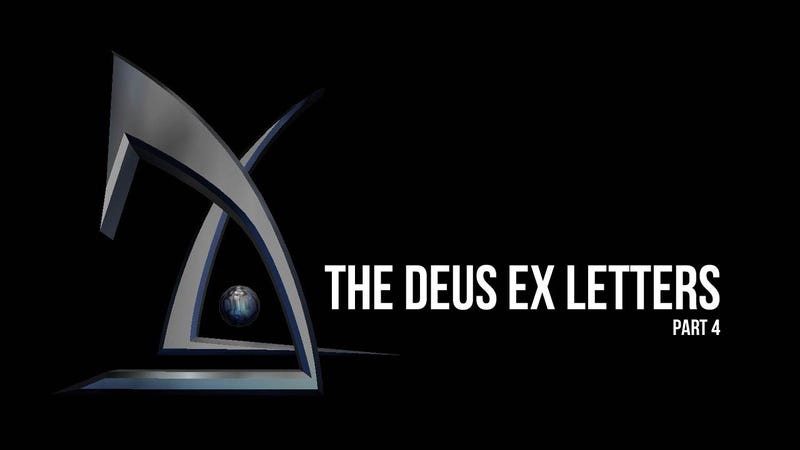 Our retrospective letter series concludes with part four.
An index of all letters can be found here.
—
From: Kirk Hamilton
To: Leigh Alexander
Subject: Augmented Reality
Leigh,
Hello! After a couple weeks' delay, I'm finally back to write the fourth and final letter in this series. Sorry for the setback—we've both been caught up in a bit of travel, and I've been further sidetracked by, appropriately enough, my time playing and writing about Deus Ex: Human Revolution.
In your last letter, you asked me if there is a moment that defines Deus Ex for me. There are several in fact, though to reveal a few of them would be to spoil the story, and that would be a shame. But there will come a time when Army Space Man will make his return to UNATCO headquarters, the whole story turns on its head and gets about 500% more interesting. I won't tell you explicitly what happens, you'll just have to guess. Can ya guess? Noticed any foreshadowing? Got any theeeeories? *nudge nudge wink wink*
In my review of Human Revolution, I made much ado about the fact that it "feels" so true to the original. But what does that really mean, and why is it important? I've become enamored of the idea of all actions in these games occur "In the simulation," and I think that's a big part of what it means to be a Deus Ex game. It was something Ken Levine said when I chatted with him about Bioshock Infinite—this idea of a reactive game world, where our every action is registered and has repercussions.