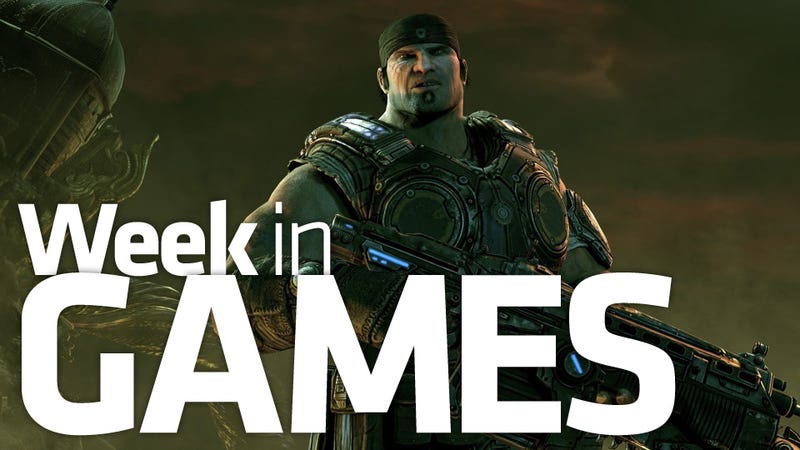 The conclusion to Epic Games' Gears of War trilogy arrives only on Xbox 360 this weel, joined by the HD remake of Resident Evil 4, another DLC extension for Fallout: New Vegas, the Rezurrection map pack for Call of Duty players on PS3 and PC, and the controversial fighter Supremacy MMA.
Monday
• Dragon Quest Monsters: Joker 2 (DS)
• Kirby Mass Attack (DS)
Tuesday
• Gears of War 3 (360)—The game's campaign sets hero Marcus Fenix off in search of his long lost father, resolving all questions the series has raised over the past five years. In multiplayer, the new "Beast Mode" joins the rowdy menu of action.
• Supremacy MMA (PS3, 360)—Kung Fu Factory's brutal and bloody title is more of a fighter than a sports simulation, though it does include licensed MMA personalities-and the first pairing of female fighters in MMA video game history.