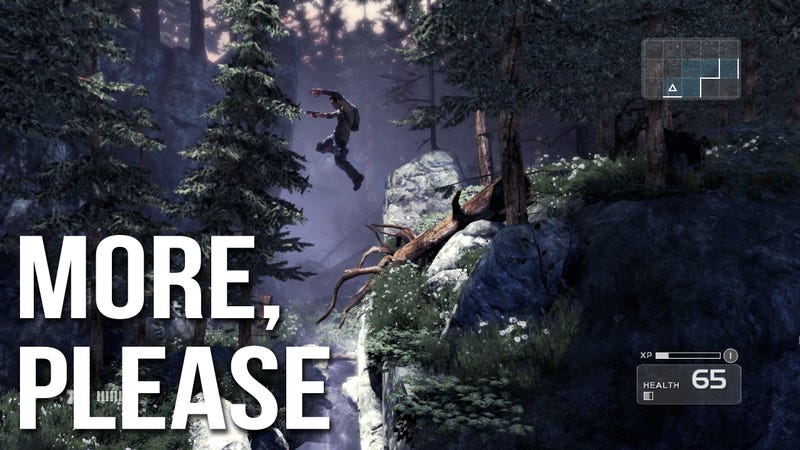 Man, I still don't quite know what it was about Shadow Complex. I loved that game so much. So when Cliff Bleszinski told me that its sequel has already been designed, it just about made my day.
Shadow Complex came out of nowhere for me—it was 2009, and I was totally wrapped up in Batman: Arkham Asylum. But I found that I was playing both games at the same time, and they combined to form this incredibly potent cocktail of exploration, combat, and Metroidvainia-ish map tourism. Where Arkham Asylum was a complex 3D adventure, Shadow Complex was a nice, more low-key 2D side dish.
Two years later, and we're on the eve of the release of Arkham Asylum's sequel, Arkham City. And as much as I'm looking forward to that game, it won't be the same without a new Shadow Complex to accompany it. It'll be like having a delicious steak dinner without a fine red wine to wash it down.
Chair, the Epic Games-owned development studio behind Shadow Complex, is currently quite busy with their breakout iOS hit Infinity Blade. Last week, I spoke with Epic's Design Director Cliff Bleszinski about Gears of War 3, and at the end of our chat, the conversation turned to Chair. I asked what had become of Shadow Complex.