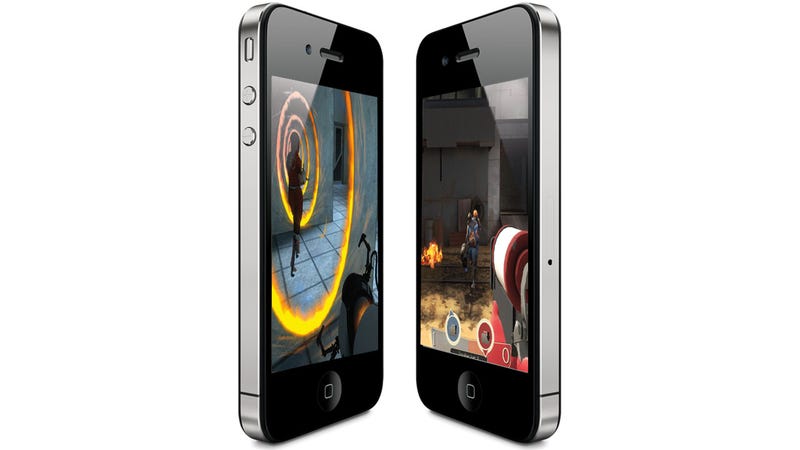 Nintendo is catching a lot of heat these days for refusing to make games for the iPhone, but one of the other elite video game companies, the forward-thinking makers of Portal, Counter-Strike and Team Fortress 2, Valve Software isn't just shunning iPhone.
Valve shows no interest in making portable games at all. Not for iPhone. Not for iPad. Not for Droid, 3DS, Vita, or even your old digital watch. That makes them not just one of the only major video game companies not making games for people on the go.
That also might make them—apologies to World of Warcraft's Blizzard Entertainment—the best game-making outfit on Earth, not making portable games.
"We're about people sitting on their couches or at their desks," Valve writer Chet Faliszek recently told me while we talked about Valve's Counter-Strike GO, the team-based first-person shooter set for release as a downloadable PC, Mac, Xbox 360 and PlayStation 3 game in early 2012. To be about couches and desks, of course, means to be for people playing games on consoles and computers.