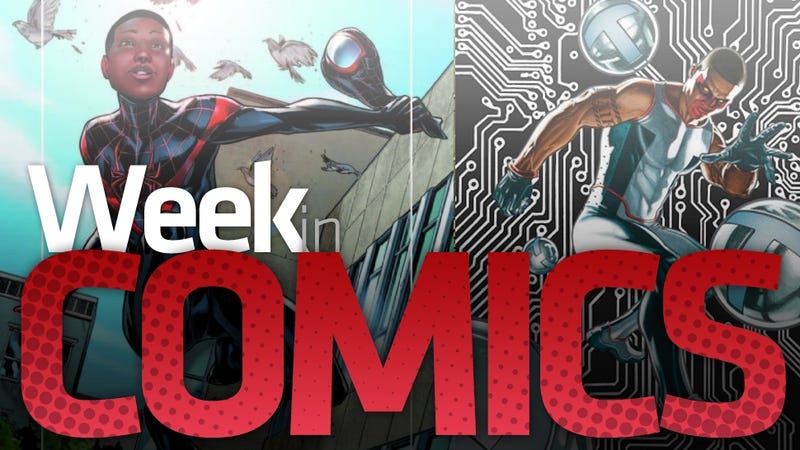 I'm back from a vacation in Istanbul where the wonders of an iPad and a Wi-Fi connection allowed me to download and read all of last week's 13 big new DC Comics series.
I've got mini-reviews of all of the first wave below, but also some other other recommendations about the best new comics to get in stores or digitally this week.

Comics You Should Consider Buying (from comics shops)
Buffy The Vampire Slayer Season 9 Freefall #1 I'm not a Buffy fan, but I love the idea that a cancelled TV show lives on in comic book seasons co-written by the series creator (Joss Whedon, in this case). Where are my Wire season six comics, David Simon?
Daredevil #3 Still the best new series of the year, though Action Comics may knock it off that perch if Grant Morrison delivers more issues like the first.
Demon Knights #1 This is just one of a batch of promising comics from DC's second wave of their new 52 books. For my more in-depth recommendations from the 52, check out this big preview I wrote. The short version is that, for this week, I'm also very optimistic about Frankenstein: Agent of S.H.A.D.E. and Green Lantern. (And maybe Mr. Terrific?)