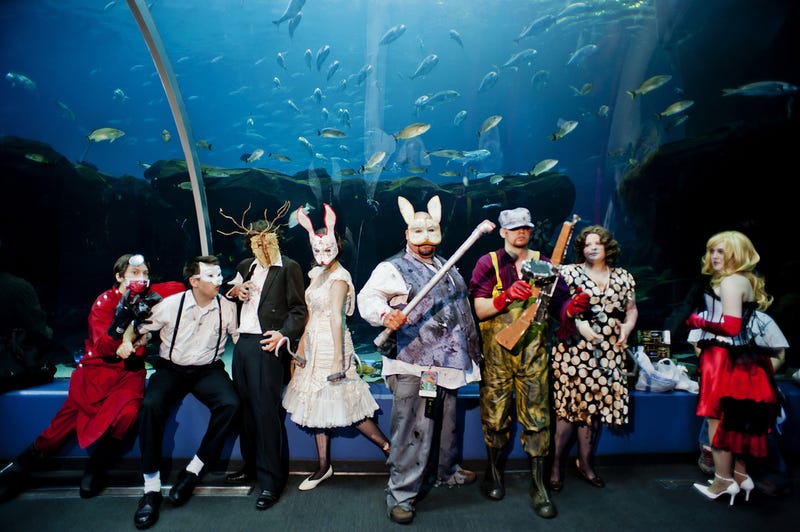 A night of magic, of Thuggish Splicers, Little Sisters, Big Daddies and men who you wouldn't think twice about beating beyond recognition with a nine iron. It was a major BioShock photo op at Dragon*Con's Night at the Georgia Aquarium.
BioShock developer Irrational Games took advantage of Dragon*Con's high density of cosplayers, sending photographer Webb Chapell to the scene to capture splicers in their element—under thousand of gallons of water. It's about as close to Rapture as we'll ever hope to get.
See a sampling of those photos in the gallery above, then head to Flickr to soak in the full set.
Dragon*Con 2011 [Flickr via Irrational Games]
---