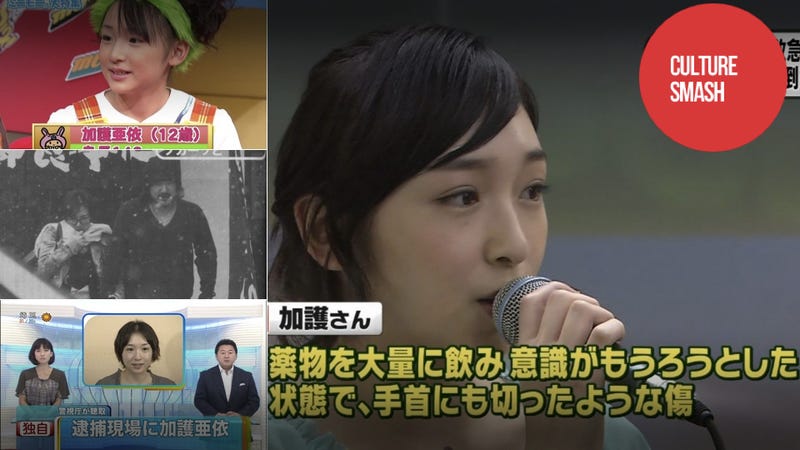 Famous since the age of twelve, sugary sweet idol Ai Kago grew up in the limelight. By the time she turned 18, that light had dimmed. During the past few weeks, Kago's been on television, first for Yakuza connections. The second reason is far more tragic: Ai Kago tried to kill herself.
During the early part of this century, Ai Kago was one of the most popular members of Morning Musume, then the biggest girl group in Japan.
Before song writer Tsunku made Rhythm Heaven games, he concentrated on churning out tunes for Morning Musume. In the last few years, with the rise of AKB48, Morning Musume has been on the slide.