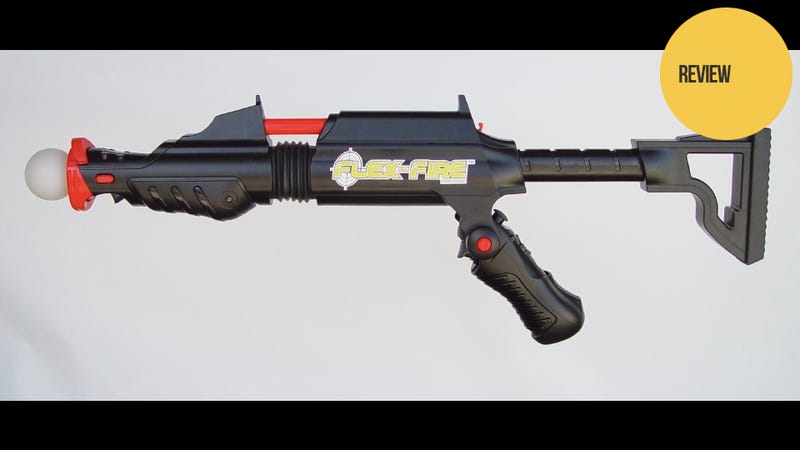 We are about a year into hardcore shooter gaming played with the PlayStation Move—an experience that, from day one, is assumed to demand one play it with something that resembles a rifle, without ever asking if we really should.
This is partly because of how different turning, looking, and aiming become when using a rifle attachment in a Move-enabled shooter. You have to use your torso, not your neck (in real life) or your thumbs (a standard controller). For a beginner, training yourself to play this way requires a real commitment. For everyone, holding a posture that enables fast-twitch reaction can be tiring.
One device has creatively addressed these limitations with a design that eschews a more realistic visual aesthetic for optimal ergonomic control. But the Flex-Fire still doesn't answer why gun peripherals are necessary. I'm not sure they ever will be.
In PS3 motion gaming, Sony's official Sharpshooter is the leading attachment. It's a full controller with all of a DualShock's buttons placed ergonomically on its chassis, a custom layout that accounts for its $40 price (peripheral only, no controllers). There are, of course alternatives out there. This is now the third I've tried, including CTA Digital's abysmal, $60 assault rifle, to the suboptimal $20 SkillShot from Nyko. The $29.99 Flex-Fire, by Colorado-based Prodagen, is easily superior to both in price and performance.