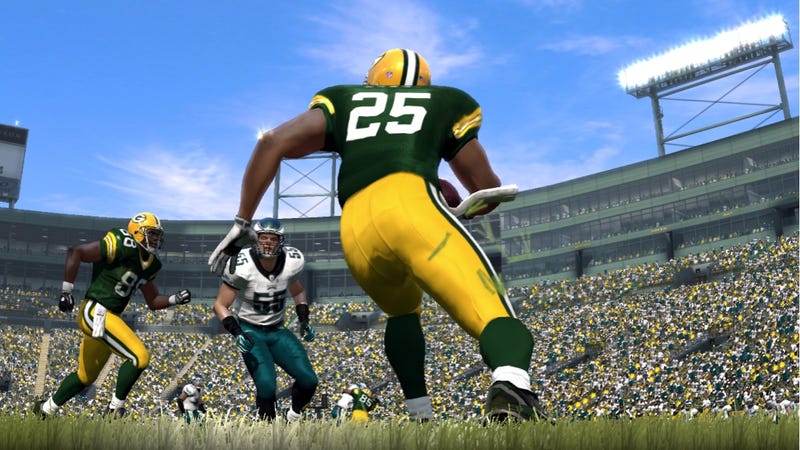 It's an annual tradition for Madden NFL 12 to simulate the upcoming season and offer its predictions of how the football season will unfold. Last year it correctly picked one of the Super Bowl participants—the eventual champion Green Bay Packers. This year, the game calls for a rematch of their title game with the Pittsburgh Steelers.
The Madden simulation does not pick a Super Bowl winner this far out; EA Sports waits until the week before the big game to run that one. But on a one-shot season simulation using the game's standard settings—stuff you can do in your home if you like, Madden makes the following calls:
• In addition to Green Bay, NFC division winners include Philadelphia, New Orleans and St. Louis. Wild card teams are the Atlanta Falcons and, after a 12-year playoff drought, the Detroit Lions.
• In addition to Pittsburgh, AFC division winners include New England, Indianapolis and San Diego. Wild card teams are the New York Jets and Baltimore. Kansas City finishes 10-6 yet doesn't make the postseason.
• The sim predicts that Eagles quarterback Michael Vick will win his first NFL MVP; Falcons receiver Roddy White is the offensive player of the year. Packers linebacker Clay Matthews is the defensive player of the year. Saints running back Mark Ingram, the highest-rated offensive rookie in the game, gets offensive rookie of the year.
Last year, Madden NFL 11 got only two divisional winners correct, but predicted eight of 14 playoff participants. The year before, Madden NFL 10 predicted two division winners and six playoff participants.