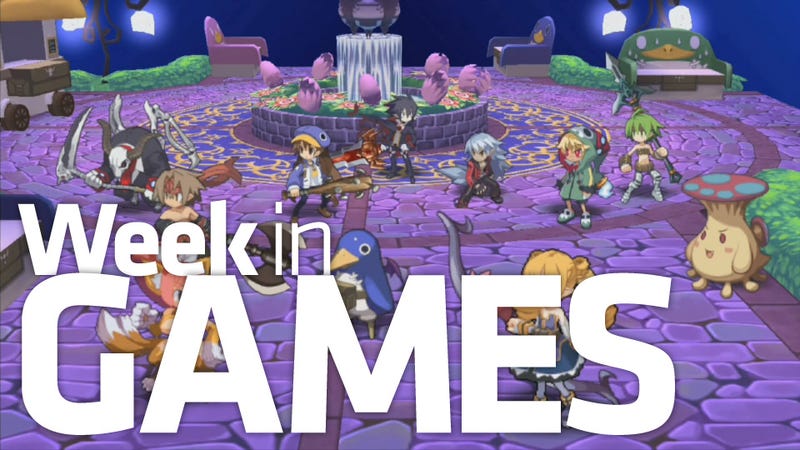 I've been hearing it for a month about Disgaea 4 not being included in the Coming Soon for Sept. 6 alongside other games such as Resistance 3, Driver: San Francisco, Dead Island and Warhammer 40,000: Space Marine. So here you go: Disgaea 4, here on the front page, big as Christmas, is coming out this week.
Tuesday
• Dead Island (PC, PS3, 360)—Techland's highly anticipated survival horror zombie game isn't a shooter. The focus here is on melee combat as you try to survive Dead Island's open world.
• Driver: San Francisco (PS3, 360, Wii)—Ubisoft seeks to resuscitate a lagging franchise with a strange premise: Your protagonist is in a coma, and has the supernatural ability to leap from car to car, taking control of it as he tours the city by the bay.
• Resistance 3 (PS3)—The finale to Insomniac's trilogy takes place in an American heartland overrun by Chimaera, with protagonist Joseph Capelli fighting his way from Oklahoma to New York.
• Warhammer 40,000: Space Marine (PC, PS3, 360)—Brawny, brutal and bloody, follow Captain Titus as he repels hordes of Orks with big, badass weaponry and, oh yes, the Chain Sword.