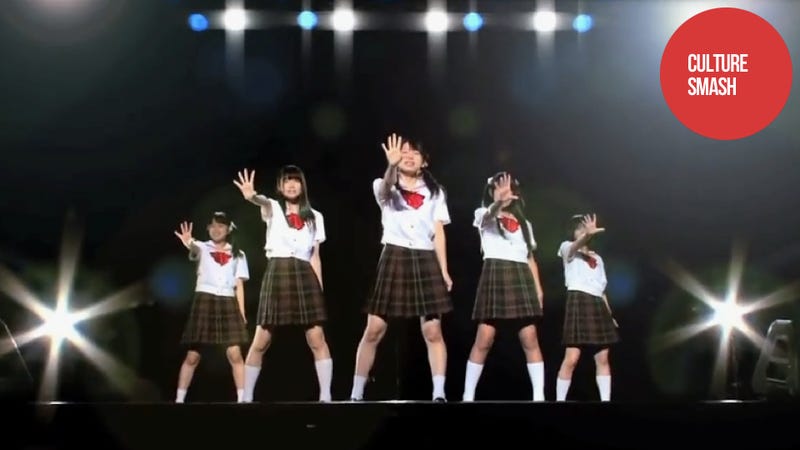 If you've played a Japanese video game, watched an anime, or read a manga, you've seen them: schoolgirls. Idols, in particular, are the lighter, fluffy end of the spectrum. They stand for the fantasies of their fans.
Not idol collective Seifuku Kojo Iinkai (School Uniform Improvement Committee), or SKi. Those girls are standing up to nuclear power. This summer, Japanese pop music, so often devoid of political meaning, saw one of the brashest protest songs from an unlikely band of singers: schoolgirl idols.
On March 11, everything in Japan changed. A 9.0 magnitude earthquake rocked the nation. Within minutes a tsunami ravaged the coast, destroying lives and in many cases ending them. It was the worst recorded quake in Japanese history and the biggest challenge the country has faced since the War.