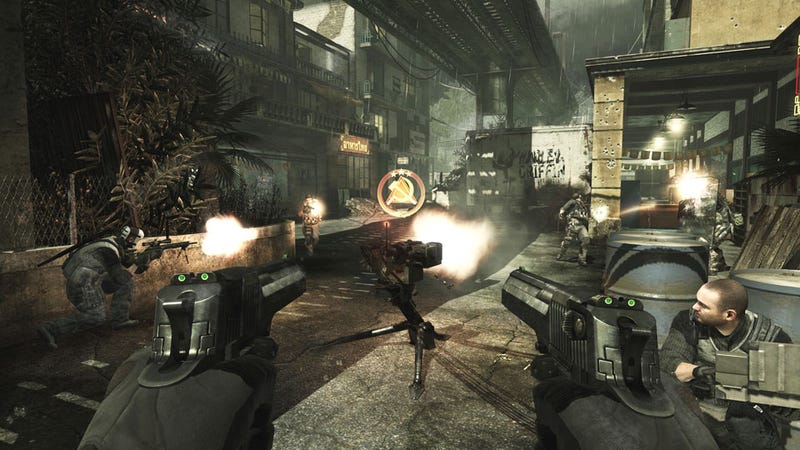 Year after year, how can Call of Duty's massive online shooter remain fresh? With Modern Warfare 3, the game's developers have focused on what works—player progression, extensive customization, tons of maps and game modes—and are blowing it out.
Activision offered a first look at Call of Duty: Modern Warfare 3 the night before Call of Duty XP officially kicks off. I liked what I saw, even if I'm not the kind of Call of Duty player capable of a 15 kill-long killstreak.
It's still the same hyperfast, 60 frames per second kill or be killed war game at its core: lots of guns, plenty of carnage, tons of explosive action. But developers Infinity Ward and Sledgehammer games are experimenting with a few new gameplay innovations that are designed to both deepen the experience and make playing multiplayer a little bit easier on the casual Call of Duty fan.
Infinity Ward's Robert Bowling promised "more changes to the core experience than we ever have before" and "the most balanced multiplayer experience we've ever done" at a preview of the game at Call of Duty XP. He and Sledgehammer's Michael Condrey blazed through a long list of new additions and tweaks to the very successful multiplayer formula of Call of Duty.
They even dove deeply into the waters of Call of Duty Elite, which you can read about right here. On the multiplayer side, here's what's new in Modern Warfare 3.