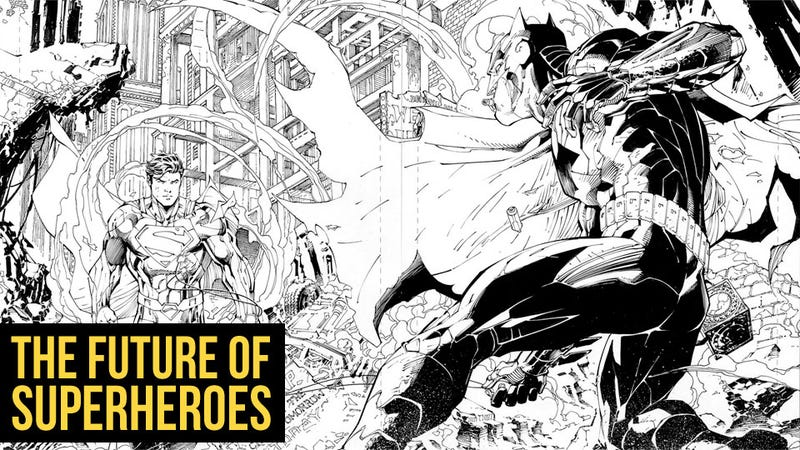 DC Comics, the outfit that puts out Superman, Batman and so many other super-hero comics is re-starting its line today. They're not exactly calling it a re-boot, but when you cancel almost all of your super-hero comics and start rolling out 52 new series over the course of a month, you might as well call it a great jumping on point.
So which of DC's new 52 would I, Kotaku's comics guy, recommend?
I've read none of the, 52 yet, but I've read comics avidly for years and have followed news of the new 52 closely. Today, I'll give you a guide of which ones I think will be superb, which at least have a chance to be, and which will likely stink. Then, through the month of September,I'll read them all and let you know how they squared with my expectations.
Do note that all of these comics are first issues, but many of them will pick up on storylines established for the characters in recent years. That's specifically the case for the Batman and Green Lantern books, which, not coincidentally are DC's two most popular lines. Others, like Superman, are getting an overhaul.
All of these comics will be available in comics shops and in the online ComiXology shop (PC, iOS, Android) on the same day, with the rollout spanning the Wednesday, August 31, for the first book, Justice League, and following with four Wednesdays in September with a dozen or so books each.
Here we go…..
These should be very good
August 31 Books...
Justice League Many will get this for the artist, Jim Lee, but I'm getting it for the writer, Geoff Johns, whose super-hero writing, while occasionally needlessly gory, feels consistently grand and imaginative. Johns excels at world-building, populating his comics with diverse casts of likable characters and threading their adventures with as many subplots as a complex TV drama. For this one, he's telling the tale of a team of DC's most iconic super-heroes. [Read our sister site io9's interview with Johns and Lee.]