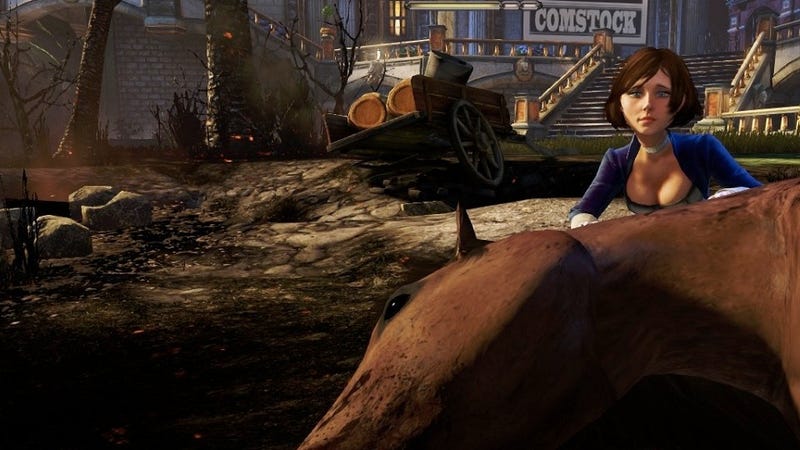 "It's in the simulation."
When I spoke with Ken Levine about BioShock Infinite at E3, I was struck by his use of that phrase. The game as he describes it will be a complex concoction of different AIs, each of which exists independently and interacts in unscripted, emergent ways. Two NPCs get into a fight with each other as a third runs off and sounds the alarm; depending on the character's location, an attack blimp swings into sight, firing onto the street. It's not scripted—an encounter in the game can go down any of hundreds of possible ways.
Anyone who saw the game's spectacular E3 demo would have every right to be a bit skeptical—it was so slick, so clean, that it felt a touch scripted. And it was likely that the guy playing the demo was taking the most exciting options (taking a Sky-Line onto the blimp was more engaging than shooting it down with a pistol, though technically the latter was possible).