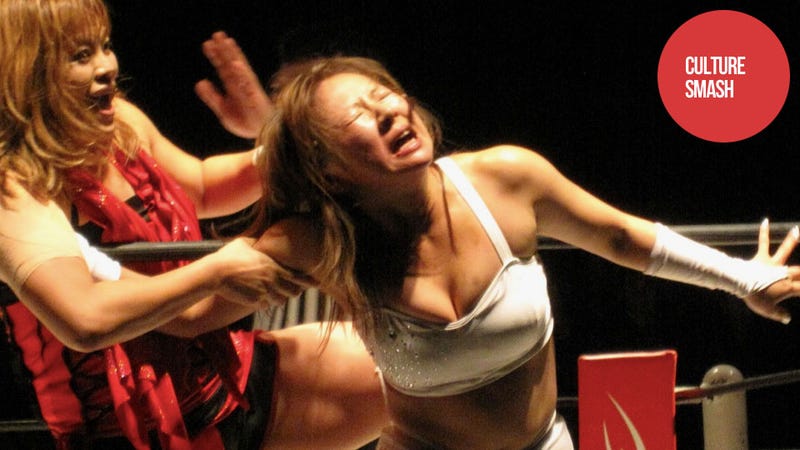 Yuzuki Aikawa made her name as a pin-up model, appearing in glossies. The curvy bikini model also worked as a race queen, before joining an idol group and releasing a CD. Then she did something unexpected. She got her ass kicked.
Aikawa made the leap to Japanese female wrestling.
As a rule of thumb, Japanese pro wrestling can get extreme, with wrestlers duking it out in barbed wire rings, hitting each other with flaming chairs, and leaving the ring a bloody mess.
As with all pro wrestling, there's a lot of stage craft. There are also a lot of injuries.
The slick world of swimsuits was miles away from the ropes of the ring.
Until her female wrestling debut, she was known as a buxom model, who appeared in photos, revealing DVDs, and the first Yakuza game.