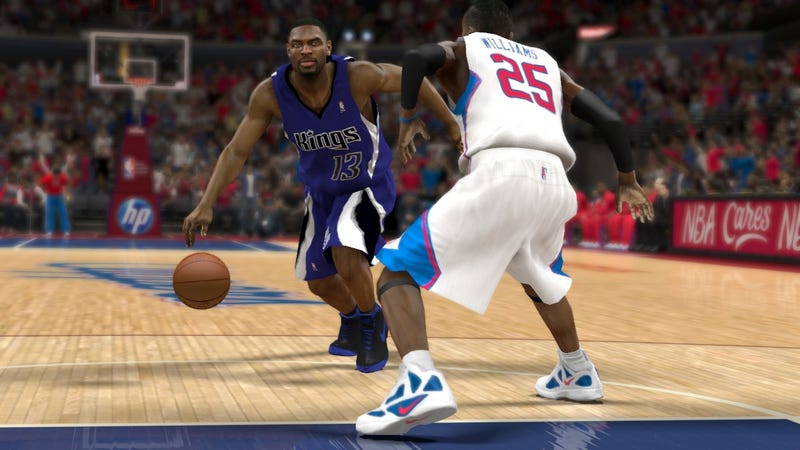 Interesting tweet out of 2K Sports' digital marketing manager, Ronnie Singh, this afternoon: "We have just secured the NBA 2K12 rights to '93 Denver Nuggets LaPhonso Ellis and added him to roster."
LaPhonso Ellis wasn't a household name that year, but he did average 15.1 points per game as a starting forward on a Nuggets' front line that included Dikembe Mutombo and Rodney Rogers. This will complete that roster.
What is more interesting is that it means 2K Sports was in discussions with retired players past the announcement of its "NBA's Greatest" lineup last week. I've asked a 2K Sports representative if they are still in discussions with anyone not yet announced for the game. There was no reply at the time of publication.