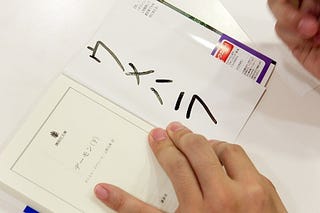 Daigo Umehara, aka "The Beast", is a pro gamer. He's famous enough to get his picture on books he has little to do with!
Umehara's picture is on the book binding for the Japanese translation of tech thriller Daemon—he didn't write it!
But, often in Japan, photos of celebrities are used on book covers in hopes of luring customers. Diago is internet famous and popular among gamers, but he's not yet famous like, say, Kayo Satoh, who is well known among non-gamers because of her television appearances and modeling.