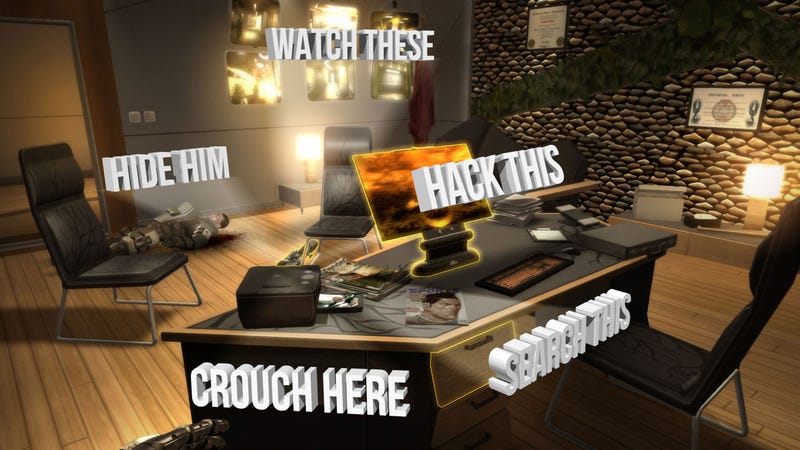 There are a couple of things that one must say about Deus Ex: Human Revolution up front to assuage the fears of the faithful.
"It is true to Deus Ex."
"It feels like a PC game."
So there you go: both of those things are true. I've spent the past week playing the pants off of the game (I'm past the 20 hour mark of the PC version and it feels like I'm about halfway through the final act). As I near the end of Adam Jensen's big adventure, I thought I'd get a bit more specific about a few of my favorite things in the game. Let's get into it, shall we?
Coldly Gorgeous; Gorgeously Gold
While looking at screenshots and trailers for Human Revolution, the most noticeable thing about the art direction wasn't the art itself, it was the color scheme—gold on black on gold, with a side of gold. It was hard not to worry that it might be too monochrome.
Fortunately, that is not the case. The color merges seamlessly with Jonathan Jacques-Bellêtete's art design to create something distinctive and beautiful, with a silent, cold grace that feels at once noirish and futuristic. In a terrific interview over at Gamasutra, Jacques-Bellêtete (who, incidentally, is a well-tattooed gentleman) articulates how hard he and his team worked to make the art of DXHR stand out: