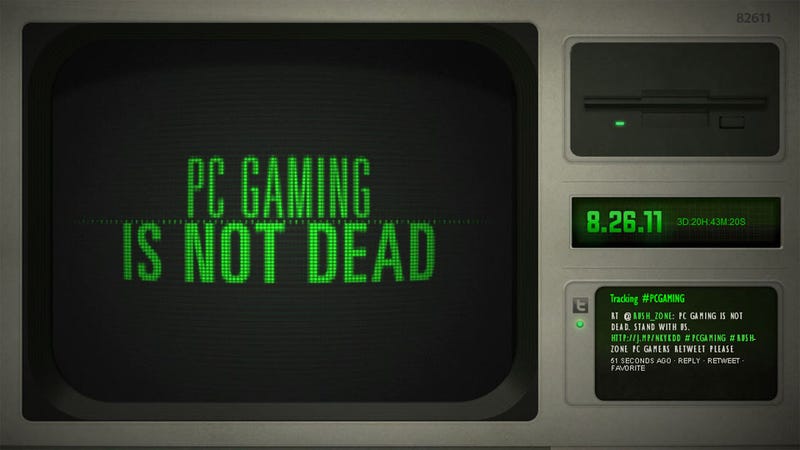 We've heard it said time and time again, PC gaming is not dead, but sometime just saying something isn't enough. This Friday, PC peripheral maker Razer plans to prove it.
As one of the world's top manufacturers of high quality PC gaming gear, Razer has a vested interest in the future of PC gaming. One might expect them to be standing on the sidelines, cheering PC gaming on vigorously while the game makers handle the heavy lifting, but no; apparently they're on the front lines of the battle, and their secret weapon will be revealed on Friday, August 26.
What is this secret weapon? I'm thinking it has something to do with the Razer Switchblade, a micro notebook with customizable LED keys that puts PC gaming in the palm of players' hands. The attractive device made a splash at CES back in January, and I wouldn't be surprised if Razer is ready to bring it to the masses.