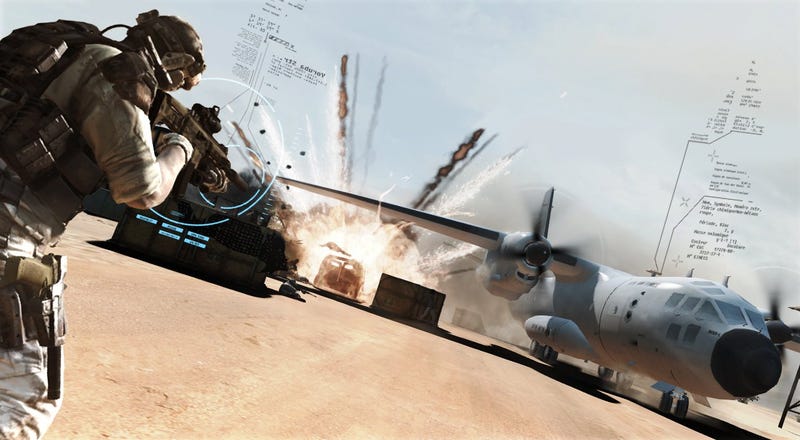 The first thing I noticed while watching a team of two Ubisoft developers play through a new level of Ghost Recon; Future Soldier wasn't the Zambia setting or the rolling wave of dust and smoke created by a crashing plane, it was how clean everything looked.
Gone were the screen-filling, often distracting augmented reality icons that both helped set the upcoming third-person shooter apart from others of its ilk and make it a bit of an eyesore.
The change, while strictly limited to the user interface, had a surprisingly deep impact on how I viewed the game: Suddenly I was interested in Ghost Recon again.
When I saw (and played) the game just prior to E3, it showed a future soldier armed with weapons that had a floating circle around it, a sort of halo that delivered pertinent information to players. The perspective also displayed the word "minefield" floating over the danger in the game off in the distance.