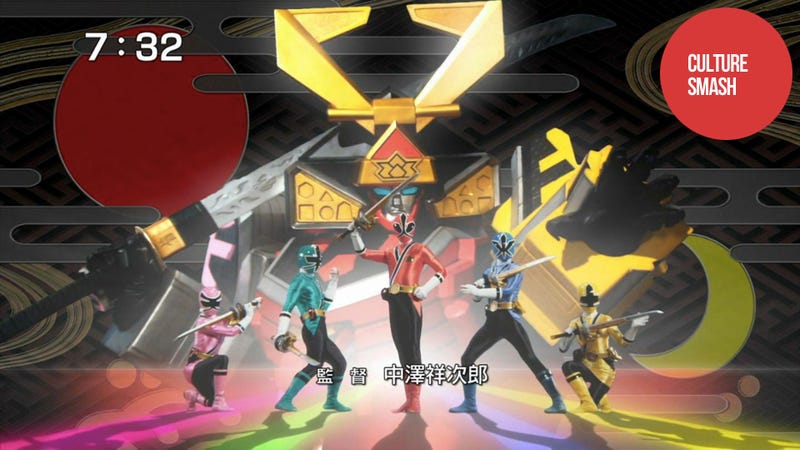 Super Sentai is aimed at young boys, who dream of becoming super heroes. Namco Bandai churns out toys and video games to help fulfill that fantasy. But the kids aren't the only ones fantasizing. Their moms are, too.
Possible NSFW Photo ahead.
The Super Sentai series, known as Power Rangers in the West, is an offshoot of the tokusatsu boom of the 1950s and 60s. The word "sentai", or squad, was used by the Japanese military, and Super Sentai, featuring a squad of colorful rangers, was Japan's alternative to Western games of cowboys and indians or war.
Besides the bad ass and colorful costumes, one constant has been that the superheros are played by handsome young men. As Japanese website, The-Pookies.net pointed out, in the last few years, more and more moms becomes fervent Super Sentai fans. According to the site, "There are so many hot young dudes." Certainly, it's not only moms who like hot young dudes, so no doubt, there are a wide array of Super Sentai fans.