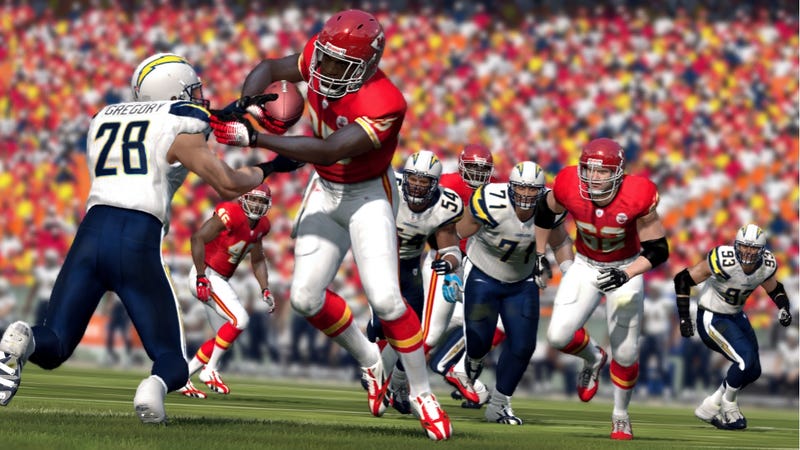 The 100. A rarity that symbolizes perfection and nearly automatic success in sports video games, the difference between it and a 99 rating in a single attribute is in fact cosmetic. But the difference between a 100 and a 92—or an 88—is rather substantial. Fans of Madden NFL 12 have the chance to make a profound difference in how some of the game's players will perform when the title releases in two weeks.
EA Sports and ESPN are putting five players in five attribute categories up for a fan vote to see who receives a chest-beating 100 at their position's most noteworthy skill, creating a first-ever "Club 100". In many cases, the candidates are already rated between 97 and 99 at that attribute.
However, according to ratings from the on-disc roster for Madden NFL 12, some would stand to see a large performance boost if they were to win out. Baltimore running back Ray Rice is rated a 92 in Elusiveness on the disc, and is a candidate for a fan-voted 100. Packers linebacker Clay Matthews is rated an 88 in Hit Power, with at least a couple dozen other players ahead of him in that category. Of course, Matthews has also done promotional work for EA Sports. And given that this is being cross-promoted with ESPN SportsNation, that show's co-hostess may also vouch for his hit power. Just sayin'.