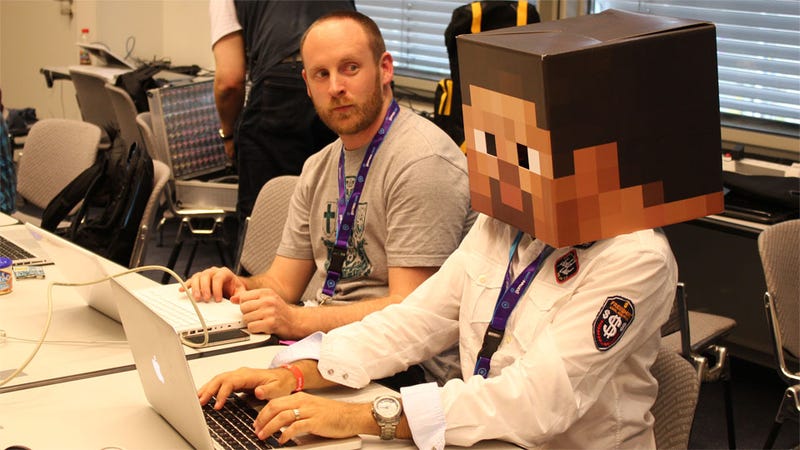 Blockhead - Crecente shows his true face while working in the Gamescom press room.
Video game news is being made right now in Germany, and we're putting it all together here so you can keep up with the latest from Blizzard, Capcom, Sony and more....
What's the biggest news coming out of Europe during one the biggest gaming news shows of the year? Find out right here. We'll be updating this story throughout the day.
Aliens: Colonial Marines