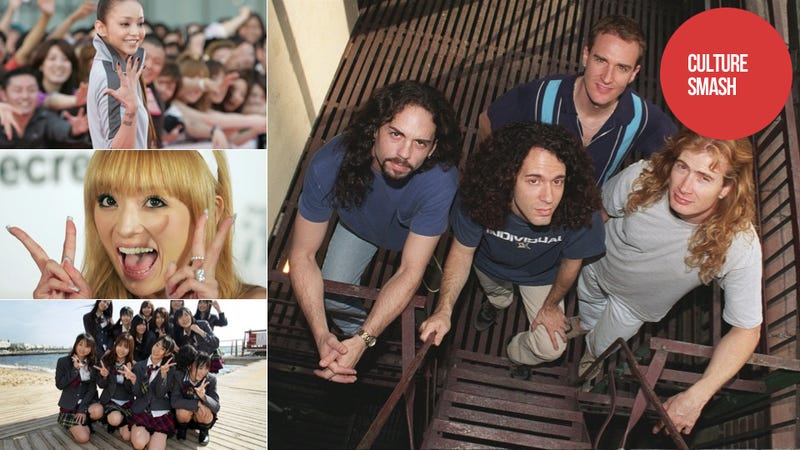 Japanese pop, rather Jpop, is pigeonholed as cute, ear saccharine. That might not exactly be fair. But there's no arguing, sometimes Jpop needs more guitars. More awesome hair. Sometimes it needs more metal.
Sometimes Jpop needs more Marty Friedman. Marty Friedman (above, center) is a great, great guitarist who is perhaps best known for his ten year tenture in Megadeth, playing on albums like Rust in Peace and Countdown to Extinction.
While in Megadeth, Friedman toured Japan throughout the 1990s and fell in love with the pop of the era, namely Namie Amuro and Ayumi Hamasaki. "In Jpop, there's a lot of hetauma," Friedman said in a TV interview back in 2010. "I love hetauma." Hetauma means that something might look crude or poor at first glance, but it is actually much deeper.