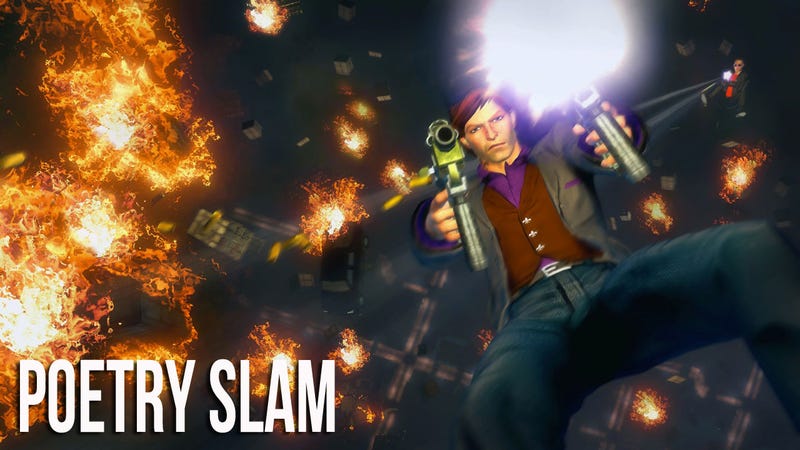 So that was when I took the wheel,
as bullets pinged and tires squealed,
I weighed the odds and my heart sank:
my street sweeper vs. their armored tank.
No turning back! No sad retreat!
Just onward, come victory or defeat!
I pressed the gas; his turret swung
and blew my ass to Kingdom Come.
(But then, what did I expect?
'Twas I who started this whole mess.
It wasn't even a story mission
when I beat that old lady into submission)
Okay, hang on, I should back up
and clarify the setting.
I'm playing this upcoming game
rife with death and bloodletting.
A zany open-worlder
that flips GTA the bird;
maybe you know of what I speak?
Volition's Saints Row: The Third.
We've run a lot of coverage here,
and it's looked a wild time,
but I finally got to play it,
and it inspired me… to rhyme.