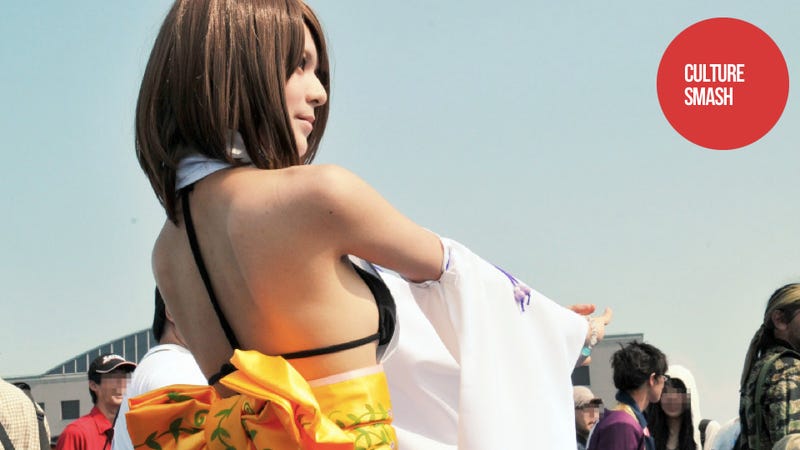 This weekend, the Comic Market, aka Comiket, tore through Tokyo. And earlier this month, new rules were revealed for skimpy Comiket cosplay: cover up!
But as thongs throngs of cosplayers descended on Tokyo Big Sight for the expo, one thing was certain: Rules schmules!
Comiket is a twice-a-year event. Traditionally, the event's main draw has been limited run, self published comics. In recent years, cosplay has become a major attraction, with daring cosplayers wearing even more daring outfits.
Hence, new regulations that hoped to dial back the skin and underpants. As previously posted, tabloid Tokyo Sports reported that outfits that display underwear or genitals were banned—ditto for any outfits that placed extreme emphasis on genitals or not wearing underwear. Those who wear swimsuits also had to wear underwear or undergarments as well as tights and stockings to mute excess skin.