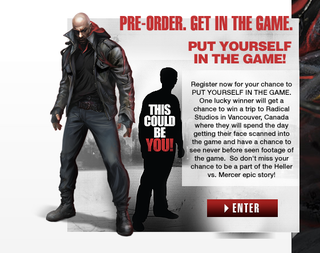 Well, you could be! Maybe not, though, but you might as well try.
Radical Entertainment and GameStop are running a promotion with the grand prize of winning a trip for two to Vancouver and appearing in Prototype 2.
Customers who pre-order the game at GameStops in the U.S. or Canada between now and September can enter online. The winner will be selected at random. More details in the link below.
Prototype 2 [GameStop]
---